Hey, I'm Josh.
I'm a software engineer with a penchant for design.
Q: What's one thing you won't learn from my bio?
I wish I could eat In-N-Out everyday. It is objectively the best burger. I will die on this hill.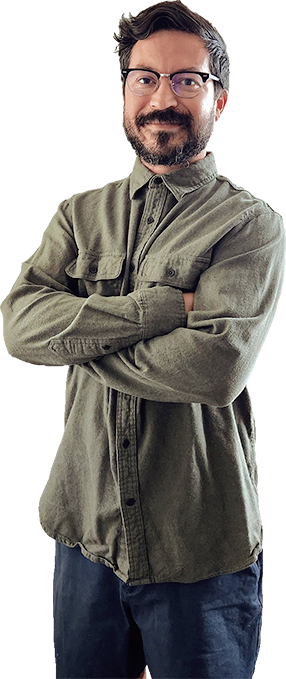 Josh is a trained web designer and self-taught software engineer but has been a janitor, trophy builder, tile-setter, and warehouse manager. Since then, he's gained a breadth of experience having worked as a founding engineer for start-ups to senior level at Fortune 100s. He now takes pride in working with companies that uphold exceptional values. He's highly regarded on the front-end but is known to design complex backend systems as well. Josh lives in sunny Southern California with his wife, daughter, and two kitties. He loves to go to the park with his family and when he has time, likes to read and watch old black and white films.