Hi. I'm Doug.
I'm a multidisciplinary designer interested in creating complex data visualization and intuitive user-experiences.
Q: What's one thing you won't learn from my bio?
I recently ran my first marathon, and I own a hairless cat name Gollum.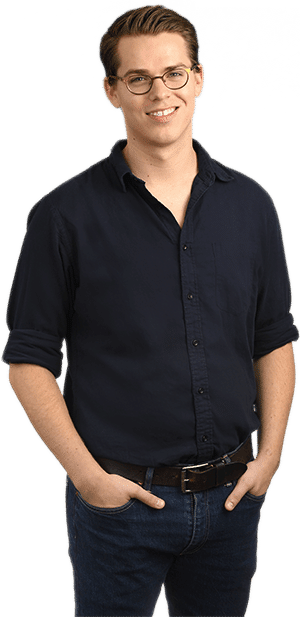 Doug is a visual and UX designer who is passionate about creating positive brand experiences for mission-based businesses and nonprofits. He specializes in interactive data visualization, mobile design optimization, and long-form editorial storytelling. After graduating with a BFA in Graphic Design from Pratt Institute in 2015, Doug joined TIME, where he specialized in creating long-form digital experiences and cross-brand native advertising campaigns. At Constructive, Doug collaborates with clients to create user-centric UX and visual design—working closely with team leads to ensure that design execution is aligned with strategic priorities. In his free time, he enjoys illustrating absurd compositions.