Hi, I'm Kate.
I'm the Business Development and Content Marketing Manager at Constructive.
Q: What's one thing you won't learn from my bio?
I met my husband on a subway platform after my MetroCard wouldn't swipe, he let me through the emergency exit gate, and we both got $80 transit violations.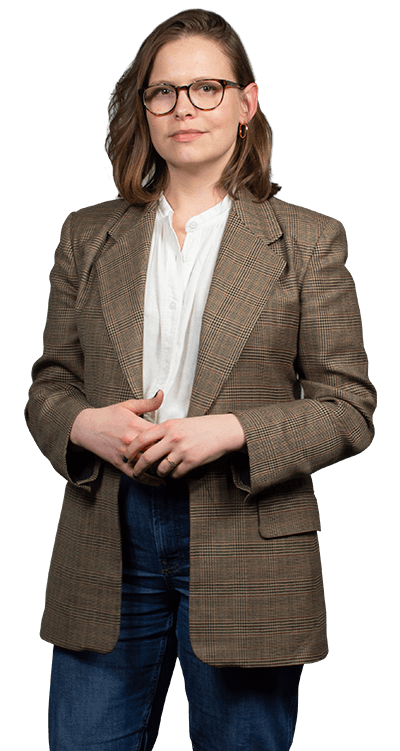 Kate brings over a decade of experience in fundraising, communications and project management in the nonprofit and higher-education sectors to the Constructive team. She recently completed her MFA in Interaction Design at the School of Visual Arts, where she developed a deep understanding of human-centered design methods. As the Business Development and Content Marketing Manager, she builds new partnerships with clients and champions Constructive's work across multiple platforms. Kate holds a BA in English Writing from the University of Pittsburgh and currently serves on the Communications Committee of the Restorative Justice Initiative.