Hey, I'm Kevin!
I'm the Senior Designer at Constructive. I combine experience in visual storytelling and graphic design to further social issues.
Q: What's one thing you won't learn from my bio?
I'm good with words, too! I travel around the US and Canada to compete in SCRABBLE® tournaments.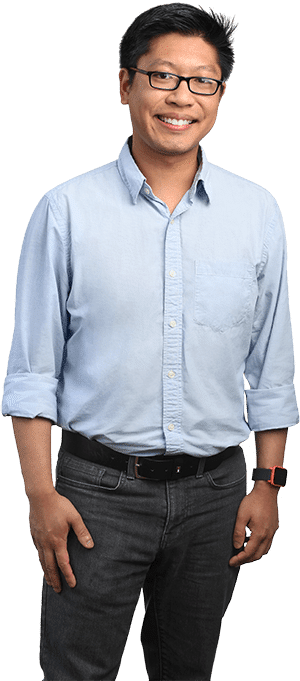 Kevin brings passion to the table, believing that visual design is a powerful tool that can help Constructive communicate impactful messages for its clients. He works to help the studio put its best foot forward and build client success, collaborating closely with fellow designers, UX designers and web developers. Kevin has a varied experience, working both in New York City and Montreal, Canada. He got his start at a boutique design studio in New York, helping to develop integrated branding campaigns over print, web and environmental media, while also helping to establish the studio's internship program. He then joined McGill University's School of Continuing Studies in Montreal, helping to develop integrated marketing campaigns for the school's programs.    Kevin earned his B.A in Graphic Communications from CUNY Baruch College. He is an avid cook, Scrabble player, bowler, and New Yorker reader.