Child Mind Institute
Increasing Access to Expert Mental Health Resources & Care
The Child Mind Institute is a global leader in children's mental health, providing expert research, education, and care that advance the field and make a difference in the lives of millions. The Institute's website is also one of the most sought-after of its kind, visited by over 1.4 million people every month. Unfortunately, CMI's website also made accessing its resources and care options painful. It also suffered from sub-par design that undermined CMI's respected brand and a clunky CMS that was crippling their editorial team. Together, we  charted a new path forward that's transformed CMI's brand, engages a wider audience, and empowers their people to publish more high-value content that helps millions around the world.
Research & Strategy
Aligning Brand & Audience Priorities in a Holistic Engagement Strategy
With tens of thousands of pieces of content, CMI's website is large and serves diverse audiences. Families turn to The Child Mind Institute for expert resources and care, while experts in brain science and child development count on them for pioneering, open-science research. We started digital strategy with stakeholder engagement and peer analysis to understand CMI's ecosystem, their impact strategies, and how their website directly supports the mission. We then audited CMI's volumes of content to understand what was there, how it was organized, and what shape it was in. Through collaborative workshops, we defined audiences and identified how CMI could deliver meaningful value to them—then then created a tiered "bite, snack, and meal" content strategy that meets audiences where they are based on their available time and interest so that information is accessible, easy to digest, and drives engagement.
Content Strategy & UX Design
Architecting a Content-Rich, Service Design Experience
With CMI's mission and priorities, their audience needs, and the intersection of the two clear in everyone's mind, it was time to architect the experience to bring our strategy to life. We took a content-first approach, creating a tapestry of taxonomies and content types that supports CMI's editorial strategy, organizes and connect content within their areas of focus, and presents it through a human-centered lens. We collaboratively created audience archetypes, user journeys, and a system of modular wireframes that provide a flexibility to deliver diverse content across thousands of pages. Through digital service design, we mapped experiences that connect people to mental health care support—from a Symptom Checker to appointment booking and telehealth. And on the back-end, custom workflows make it easy for CMI's editorial team to publish and manage content within the site's new publishing and design system.
Branding & Website Design
Designing a Brand That Embodies The Highest-Quality Care & Commitment
After months of planning, strategy, and UX design, it was time to bring the brand to life. In collaborative design workshops, we explored ideas reflecting Design Principles established in our Strategy Brief. With a shared vision to anchor a design system and a new logo provided to our team to work with, type families were carefully selected for what they expressed conceptually about the brand and for their legibility in CMI's long-form digital content. A new color system gives distinct sub-identities for CMI's Care, Education, and Science practices, while visually structuring content and adding vibrancy. Combined with patterns, illustrations, and treated imagery, the results are a brand experience that's equal to The Child Mind Institute's reputation—approachable and welcoming; caring and committed; helpful, people-centered, and supportive; educational and practical; and innovative and evidence-based.
The Child Mind Institute's new branding and website visually communicated its three distinct focus areas: Care, Education, and Science—with each speaking to the needs of its audiences and each telling a slightly different story.
Patient Care
Connecting People to the Care That They Need
One of the most challenging things for people dealing with children's mental health issues is the journey from understanding the problem to getting the right care. Each person comes to The Child Mind Institute at a different place in that journey, with their own experiences and emotions connected to it. But a common thread is often feeling worried, uncertain, and vulnerable. From content strategy through to visual design, we created a reassuring and uplifting experience that facilitates helping people through the process and provides reassurance along the way. A new Care Journey walks people in need of help through each stage—making it easy for them to confidently take the steps they need to; connecting them to clinical experts, empowering them to book an appointment, and providing access to their CMI Patient Portal.
Service Design
Increasing Access to Expert Mental Health Resources & Support
One of The Child Mind Institute's greatest strengths is its breadth and depth of expertise in just about every children's mental health and learning disorder. And perhaps CMI's biggest priority for its new website was ensuring that their vast library of resources would be available to a wider audience—especially those who may have a hard time getting the care and treatment they deserve. Their website delivers on this promise by providing everyone from families to expert practitioners with easy access at different levels. A robust Family Resource Center provides easy access to helpful articles, guides and resources on mental health and behavioral issues. Dozens of topics and countless sub-topics present issues through a human-centered lens, covering the basics and advanced learning. Learning is then structured into bite, snack, and meal-sized content, including quick reads and full versions of article. An interactive Symptom Checker educates and connects people to helpful content and care options. And "Ask an Expert" covers questions on people's minds through Q&A with Child Mind's team of experts.
The Child Mind Institute website makes resources easy to access and understand—greatly expanding what's available online and empowering people to take action and get help for children and families struggling with mental health issues.
Symptom Checker
Empowering people to learn about diagnoses and get the right help.
Children's mental health and behavioral issues are often confusing, difficult-to-understand, and even more challenging to solve. The first step is making sense of the myriad of different diagnoses that any combination of symptoms can indicate. To give families and others concerned about a child who is struggling a place to start, we designed a Symptom Checker. While not intended to provide a diagnosis, it's a helpful self-service tool that analyzes answers to questions, creates a customized list of psychiatric or learning disorders, and then connects people to helpful content in The Child Mind Institute's website to learn more about possible diagnoses and facilitate conversations with medical professionals.
Multilingual
An inclusive, multilingual website that engages diverse audiences.
Demonstrating their values of being inclusive and accessible to diverse audiences was critical to The Child Mind's digital strategy. Along with a focus on designing with best practices in accessibility design, we helped CMI demonstrate those values with a carefully-designed multilingual website and content management system. Every page within the website is custom translated into Spanish, ensuring that the language that's used is human, not robot-speak. As a result, difficult and stressful topics are communicated with empathy—reassuring native-Spanish speakers that they're getting the expert advice The Child Mind Institute is known for, and that their situation is understood.
Our Client's Experience
"Choosing a partner to help us design the new Child Mind Institute website was a crucial step for our organization. We needed an agency that could deliver a fantastic product, understands research-focused nonprofit brands, could help us develop the strategy, and translate our ideas with exceptional design. Constructive came through every step of the way, supporting our large team of stakeholders throughout the process exceptionally. The results accomplish all the goals that we set—a website that's more accessible, is easy to navigate, and delivers a great experience with our brand."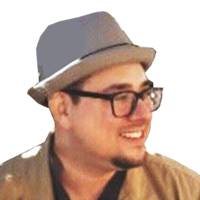 Josh Okun, Director of Digital