November 14, 2019
We're Hiring a Business Development & Account Management Associate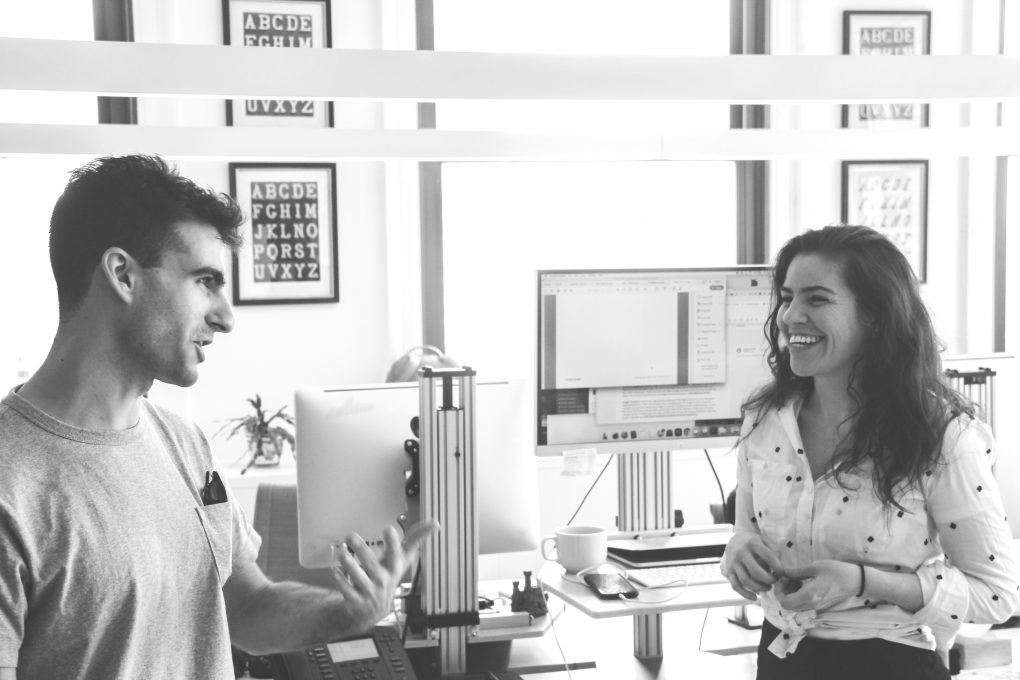 Constructive is looking for a client service-minded individual to join our team and help us advance our mission to develop strategies and design brand experiences that help make the world a better place.
This is a hybrid role that calls for flexibility—you'll be working closely with our company founder and project management leads to engage potential new clients and help support existing ones. The common thread is being client-facing—a smart, strong, and positive communicator who sees the mutual benefit in opportunities and inspires confidence that, when working together, those opportunities will be maximized.
By working in new and existing client areas, you'll gain a really well-rounded understanding of our clients and how we apply our expertise to help them—using this knowledge to help build new and long-term relationships with organizations that value what we offer.
So, if you want to spend your days applying your talent and passion to make a meaningful difference on issues like climate change, education, and social justice—then we think you'll love working at Constructive. If this sounds exciting to you, then please read more about the position and what we have to offer.
Responsibilities
Business Development Responsibilities 
Be well-versed in Agency expertise and history to qualify and position for success

Receive/respond to new business inquiries and schedule/conduct qualifying calls

Review inbound RFPs and identify opportunities, challenges, and questions to determine fit

Conduct qualifying calls and take detailed notes using Agency questionnaire

Manage CRM/new business pipeline and the schedule for new business calls

Perform market research to position Company proposals and pitch

Manage the estimating process, working with staff to scope work and identify questions

Create and proofread proposals using Agency templates

Prepare team for new business pitches, creating pitch briefs and decks

Work with the Operations Manager to create and execute new contracts

Work with Operations Manager to document sales pipeline and revenue forecasts

Facilitate hand-off of new client relationships to Project Managers

Conduct post-mortem calls with lost opportunities to sharpen new business process

Help improve new business process, working closely with Agency owner and staff

Build "ideal client" lists and contacts; conduct proactive new business opportunity calls/emails
Account Management Responsibilities
Support lead Account/Project Managers in servicing client accounts 

Be lead point-of-contact for smaller agency accounts

Shepherd client requests and ideas through the definition process, bringing in team members across strategy, design, and technology when appropriate

Help Senior Project Managers develop project plans and schedules

Communicate with clients about bugs and new features

Coordinate & conduct project meetings & status calls

Manage & organize project documentation in project management software (Teamwork)

Track project progress and proactively communicate on project health to team

Help review time tracked against projects to help manage scope and increase team utilization

Compile project summary reports for clients
Skills & Experience
Minimum 2-years Client Service or Business Development Experience 

Experience Working In Design/Digital Agency or Nonprofit Communications/Development

General Sales Skills: Lead Generation, Appointment Setting, Planning, Identifying and Selling to Customer Needs

Ability to Identify Unmentioned Client Needs

Exceptional Communication & Writing Skills

Strong Analysis & Situational Assessment Skills

Strong Google Suite, Microsoft Office, Mac OS Skills 

An Independent Self-Starter Who Can Prep a Team

Deadline-Oriented, Detail-Oriented & Extremely Organized

Pragmatic with a Super-Positive Demeanor

Bachelor's Degree (Minimum) Preferred
Benefits & Perks
Health Insurance, Dental & Vision

401K plan with up to 4% company match

Annual profit sharing bonus and potential for performance-based bonuses

2 weeks paid vacation (+1 additional day per year)

Paid vacation between Christmas to New Year's (5 days in 2019)

1/2-day Summer Fridays (Approx 16)

Unlimited Work from Home Days

1 week paid personal/sick days

Monthly employee micro-bonuses

TransitChek (pay for transit w/ pre-tax $)

Discounted Company Cell Phone Plan

$1K annual professional development stipend

Company lunch every Wednesday

Company Weekly Happy Hr (every non-summer Friday)

Company Events (sporting events, bowling, holiday party, etc)

The satisfaction knowing that your work helps make the world a better place
Interested? Great! Please send an email to jobs@constructive.co with the following:
A resume

A cover letter telling us a bit about why you feel you'd be a great fit for Constructive and what excites you about joining our team

Desired salary