September 17, 2019
The National Constitution Center Launches New Interactive Constitution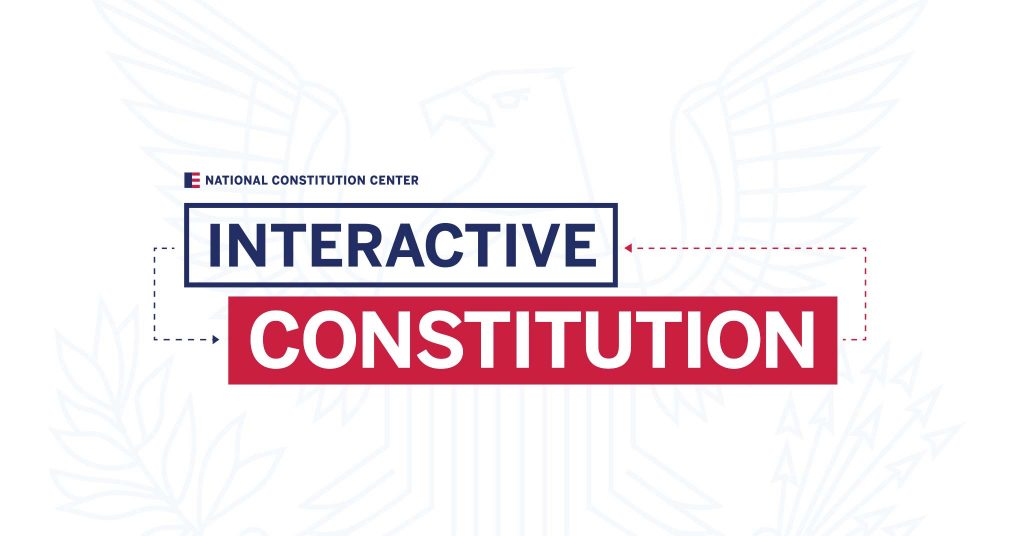 Looking for a way to celebrate National Constitution Day? (PS: It's today, Sept. 17th!) We've got an idea—head over to the National Constitution Center's new Interactive Constitution!
We partnered with NCC to magnify the Interactive Constitution's impact by redesigning the experience to incorporate more content, perspectives, and current events—making it an even more powerful tool. We also added a robust teacher development and curriculum component that'll be rolled out to millions of middle- and high-school students preparing for the AP U.S. history exam across America.
The National Constitution Center (NCC) is a non-partisan nonprofit established in 1987 with the mission of increasing awareness and understanding of the U.S. Constitution among the American people. It does this through its landmark museum in Philadelphia and its flagship online product, the Interactive Constitution—a first of its kind digital interactive learning platform. Constructive is proud to have worked with the Philadelphia museum to reimagine and redesign this digital tool that investigates the document's history and its implications on politics today.
The new Interactive Constitution contains the original text of the document's articles and amendments alongside various interpretations, bi-partisan perspectives, and relevant current events and issues. Its goal in doing so is to offer credible, objective information about the Constitution to readers—empowering them to form their own opinions. In addition to being a resource for the public, the Interactive Constitution also helps educators across the country develop curriculum and lesson plans around teaching the document to students.
The site also features a robust Media Library, which compiles all of the National Constitution Center's thought leadership into one rich, searchable repository. Talk about putting our content-heavy design expertise to the test!
Check it out for yourself here.