November 29, 2021
Constructive Partners with Frameworks Institute on Rebranding, Report Design, and New Website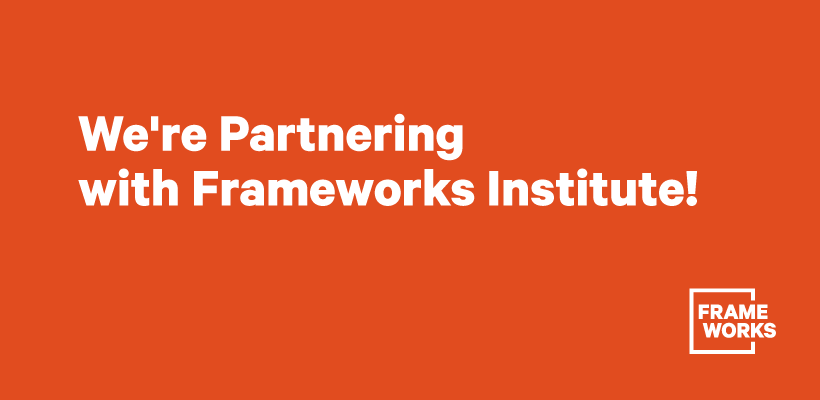 We're so proud to announce that Constructive is partnering with Frameworks Institute, a pioneer in framing research for social impact communications, as their strategic design agency, to develop digital strategy solutions and rebrand their leading research reports to further the reach and impact of their work. From education research, to research in the fields of racial justice, health issues, the government, economic justice, climate change, aging, and more, Frameworks Institute studies some of the most pressing social issues and offers solutions that shape effective communication strategies on a global scale. 
Framework's Research Reports Rebrand 
Framework Institute's leading research reports, stored in their online research database, create impact far beyond the Frameworks organization, and even beyond the social impact sector itself. Frameworks publishes their free research reports after studying important social issues empirically, presenting their findings and recommendations in these comprehensive documents. The research reports have changed national conversations, public thinking, and even national policies for the betterment of people across the globe. We're so grateful to be developing the branding for these reports in partnership with Frameworks Institute, and to be contributing to the positive change that these reports create by making sure they reach an even larger global audience. Framework's research reports display the immense power of communications, exhibiting the importance of inclusivity, and opening the door for different and new conversations within nonprofits.
About Frameworks Institute  
Established in 1999, Frameworks Institute is a nonprofit research think tank that supports mission-driven organizations to communicate about complex social issues in a way that not only supports change, but encourages it. Using their own process, Strategic Frame Analysis, Frameworks approaches important and complex social issues with empirical activities that are practical and consistent; delivering results in reports that break down the science and create understanding among an audience of social science professionals, social impact and nonprofit professionals, and readers beyond these groups.