March 7, 2023
Constructive Partners with Mathematics Nonprofit Providing Resources to Public School Districts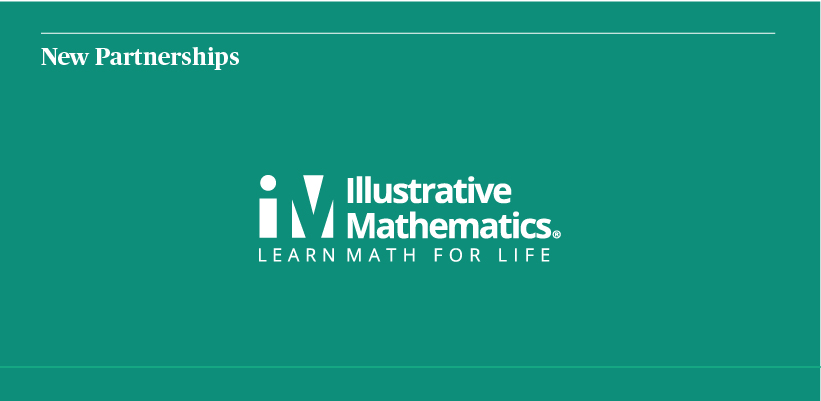 We're excited to announce a new partnership in the education equity space with Illustrative Mathematics, a math-focused educational nonprofit bringing free K-12 math curricula and professional learning plans to public school districts across the United States. Committed to equity within mathematics education, Illustrative Mathematics has developed math curricula that are not only free for all but are also aligned with college and career standards so students from kindergarten through high school are engaged and prepared. To support students and math teachers alike, Illustrative Mathematics also offers free professional learning resources and blog posts covering topics ranging from teaching techniques and using technology in the classroom to facilitating teacher collaboration. Illustrative Mathematics has partnered with Constructive to reimagine their brand and website, a project that will support and transform their current process of disseminating key mathematical resources to the districts, states, and schools that need them.
We're proud to be working with Illustrative Mathematics, and to be able to add Illustrative Mathematics to our ongoing partnerships with organizations transforming the education space and creating education equity across our country and the globe (and at both the K-12 and the higher education level). Like Illustrative Mathematics, another organization we have partnered with in this space, UnboundEd, has also made great strides in increasing public access to educational resources through their website library of curriculums, toolkits, and guides.
More About Illustrative Mathematics
Illustrative Mathematics was founded by a group of educators at The University of Arizona in 2011, with a mission of creating a world where learners know, use, and enjoy mathematics. Illustrative Mathematics's curricula have been given the highest ratings for their focus, coherence, rigor, mathematical practices, and usability by the independent education nonprofit EDReports. They partner with multiple school districts across the United States. You can learn more about Illustrative Mathematics from their current website here.