September 26, 2022
Constructive Partners with Leading Sustainability Nonprofits Creating a Livable Future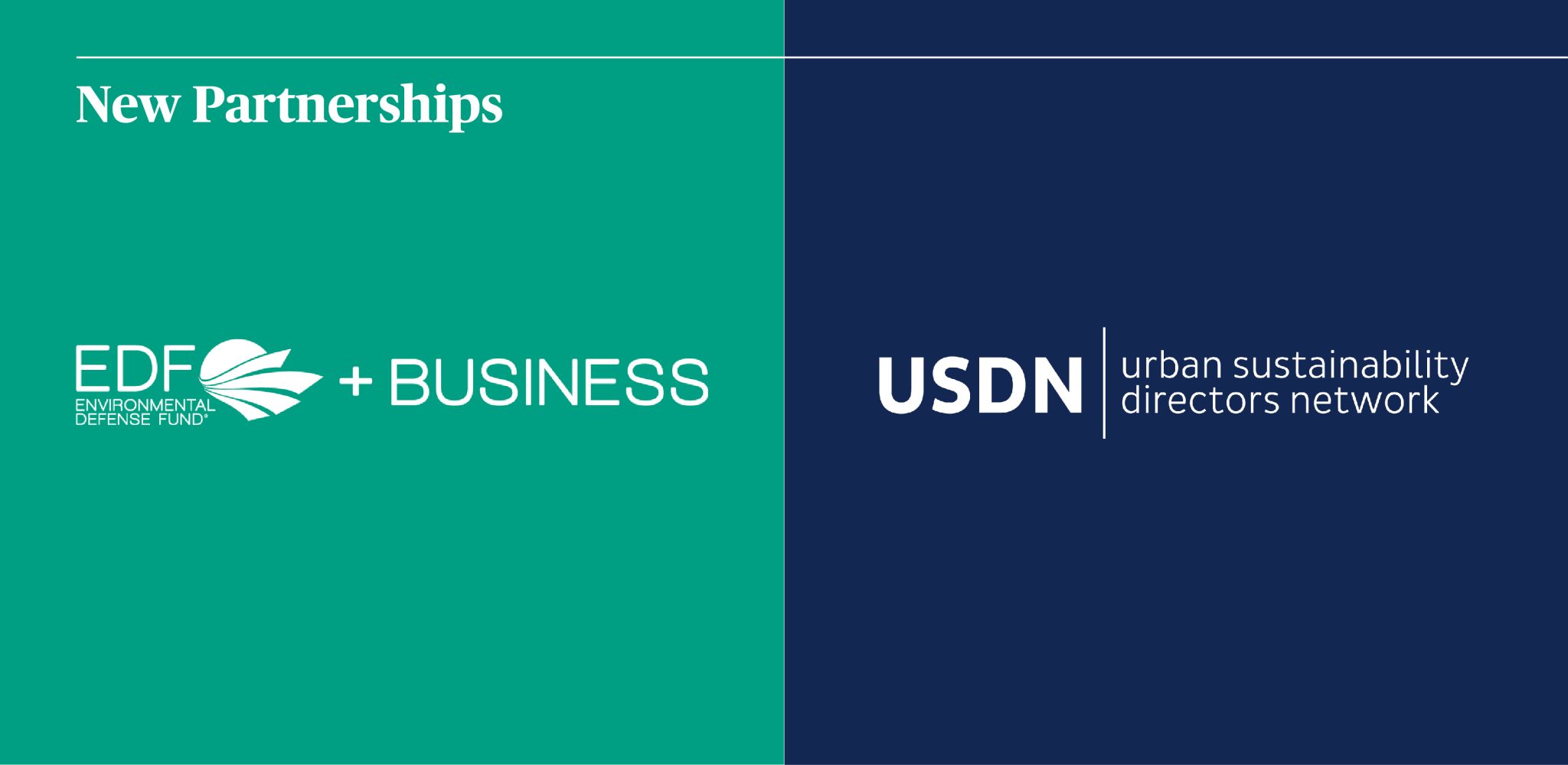 We're so proud to announce two new partnerships in the sustainability space with EDF+Business and the Urban Sustainability Directors Network, two organizations dedicated to tackling sustainability through businesses and local government respectively. 
A sub-brand of the Environmental Defense Fund, EDF+Business works directly with businesses to create a carbon-zero, climate-secure future. We are partnering with EDF+Business on a digital transformation project that will create an online home for their expertise and reinvigorate their 25-year brand to reflect their continued leadership in science, policy, and economics. This project will make their expertise in fossil fuel consumption, sustainable food and agriculture, clean air, and more readily accessible and strengthen EDF+Business's presence as they foster partnership with companies and supply chains.
USDN–an organization that partners with local governments and organizations to cultivate a community of leaders and resources–is undergoing their own transformation of their membership experience to better cultivate their community of 3000+ and facilitate workshops, trainings, and knowledge exchange between members. This project will help them foster better relationships, grow their membership network, and create an experience that solidifies their status as a community hub.
We're so excited to be working on these digital projects with EDF+Business and USDN, and to add them to our ongoing partnerships with climate and environment nonprofits who are working to ensure a habitable future for us and everyone who comes after. Whether working towards a carbon-zero future, tracking the impact of air pollution, or fostering sustainability with local governments, our partners continue to make meaningful differences towards long-term sustainability. 
About EDF + Business
EDF+Business is a sub-brand of the Environmental Defense Fund dedicated to creating a more sustainable world where companies, communities, and the environment thrive. With expertise across various topics in the climate and sustainability space, they collaborate closely with businesses and supply chains to drive environmental change at multiple levels.
About the Urban Sustainability Directors Network
The Urban Sustainability Directors Network (USDN) equips local government sustainability practitioners with the knowledge, resources, and partnerships they need to advance change in their communities and the field. By fostering relationships through their membership communities, they create a space for practitioners to learn and collaborate while working towards a more equitable and sustainable society.