June 8, 2018
ConstructGive – Calling All NYC Nonprofits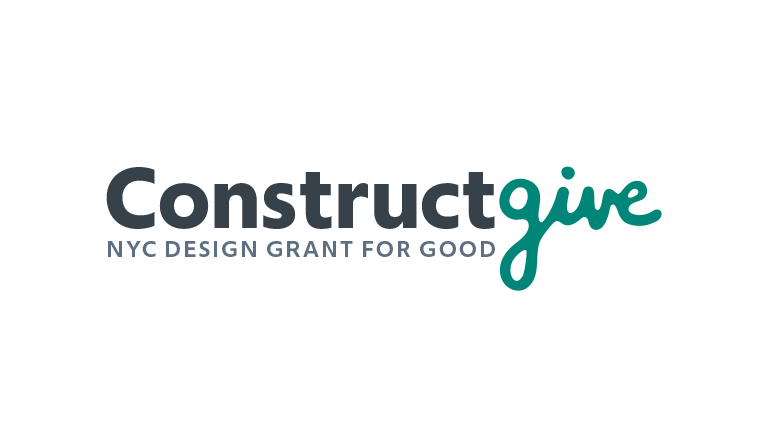 What is ConstructGive?
At Constructive, we get to work with impressive social change organizations making an impact in New York, across the country, and around the world. But plenty of organizations don't necessarily have the budget to hire a firm like ours to help with their communications and design needs. Right in our own backyard, there are thousands of amazing community-based nonprofits working to make New York a better place every day. We want to work with those organizations too!
That's why we're launching ConstructGive, a two-day designathon during which our team of strategists, designers, and developers will come together for a day of pro-bono design work for one local nonprofit. It's our way of giving back to an organization who gives its all to serving the city we both call home.
The Details
When
Thursday, September 13th – Friday, September 14th
The Types of Projects We're Looking For
At Constructive, our team of strategists, designers, and developers all work together in one room. For us, the perfect project would allow us to work across disciplines, helping your organization with everything from content and brand strategy through to design and development. Just remember, we'll only be working with your team for about 12 hours so while we want to be ambitious, we also want to make sure we can deliver the goods!
Here's an idea of the types of projects we're looking for:
Updates to a logo and brand guidelines
Event collateral design
Campaign communications (capital campaign, year-end giving, etc.)
Newsletter template
Brochure design
Annual report design
Landing page
Who Should Apply
Think you have a project that fits the bill? Great! We want to include as many deserving organizations as possible, so as long as you're a local (NYC-based) nonprofit that's making an impact, you're eligible to apply.
How to Apply
We know you're busy making NY a better place, so we made sure our application wouldn't take you more than 10 minutes to fill out. Just be sure to apply by Friday, August 3rd.
If we think you're a good fit, you'll hear from us shortly after submitting your application with more details. You can apply below: 
The Fine Print
After you've submitted your application, our team will review to see if your project goals are a good fit. If they are, we'll contact you to schedule a call to get a better sense of your needs. Please note that we're expecting a high volume of applicants, so we'll only be able to respond to those organizations who we think we could help.
We'll announce a winner by August, 17th.
The purpose of this event is to provide high-quality, designed materials to an organization who might not otherwise be able to work with a firm like ours. We'd love to be able to work with you well beyond ConstructGive, but given the pro-bono nature of this work, we have to limit the scope of this engagement to what we can achieve in a day and a half of work.
Questions
Shoot us an email: events@constructive.co