September 26, 2022
Constructive Partners with Labor Advocacy Organization Furthering Worker Rights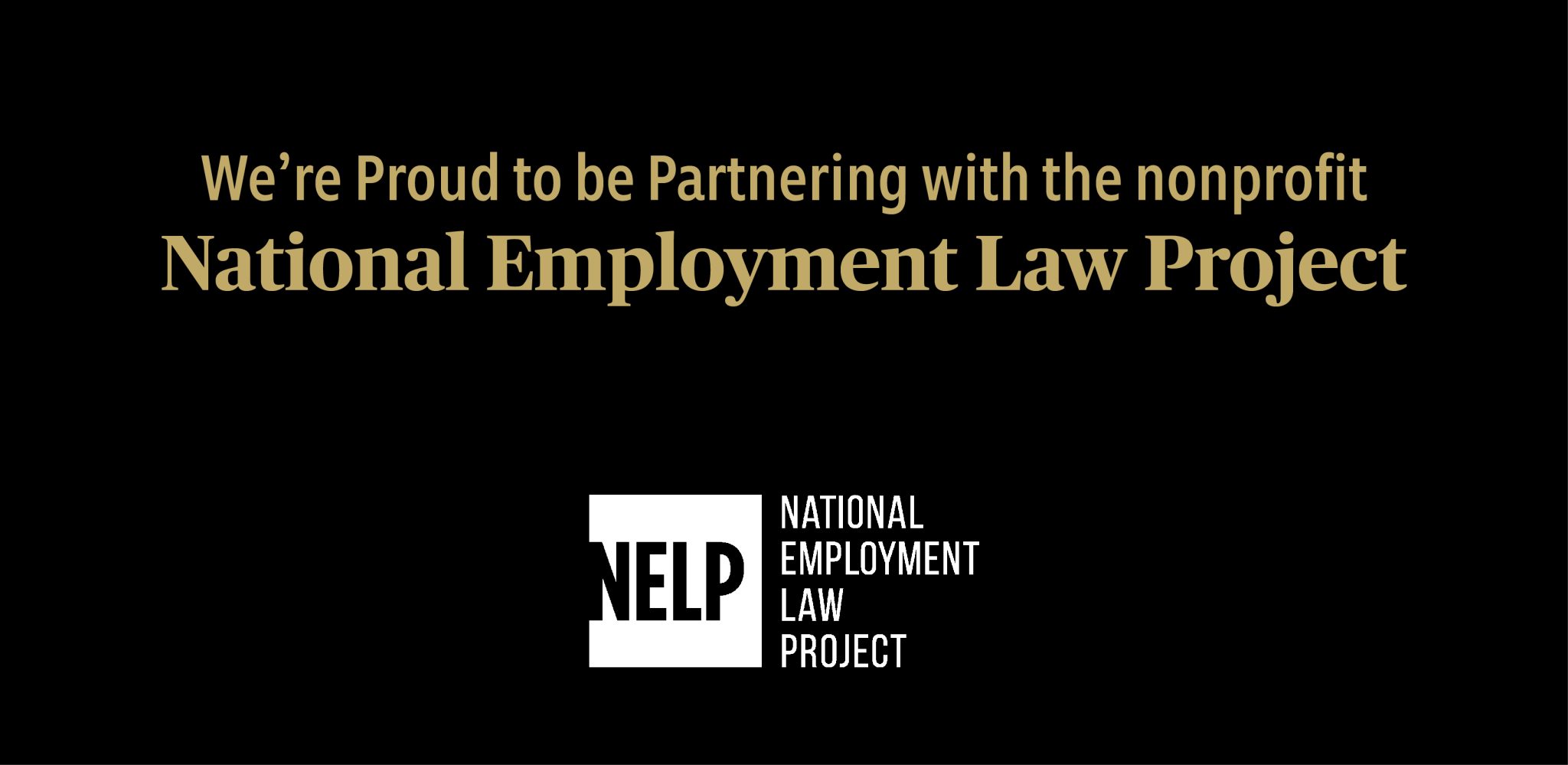 We're so proud to announce a new partnership in the public interest law space with the National Employment Law Project, a leading advocacy organization dedicated to expansive worker rights and a just, inclusive economy. We are partnering with NELP on a mission-aligned platform that transforms their new strategic vision and its emphasis on diversity, equity, and inclusion into visual, verbal, and experiential branding. This project will further NELP's vision of labor equity and worker power by increasing impact and solidifying their anti-racist practices.
We're so excited to be working on this branding project with the National Employment Law Project, and to add NELP to our ongoing partnerships with social justice and public interest law organizations dedicated to equity. Whether it's providing legal services across their city or protecting the rights of their respective groups, our partners continue to make meaningful differences across various areas of the law sector. 
About the National Employment Law Project
National Employment Law Project (NELP) is a leading advocacy organization that–with local, state, and national partners–advances the building of a just and inclusive economy and worker rights through legal and policy solutions, research, capacity-building, and communications.
Founded in 1969, NELP fights for higher pay and just benefits, safe jobs, and support for workers. In the last 10 years, their work has impacted 100 million workers and their families. As they head into the next 10 years, they have set their sights on building black and immigrant worker power and transformative solutions to achieve racial and economic justice.