September 6, 2023
Arbor Rising Partners with Constructive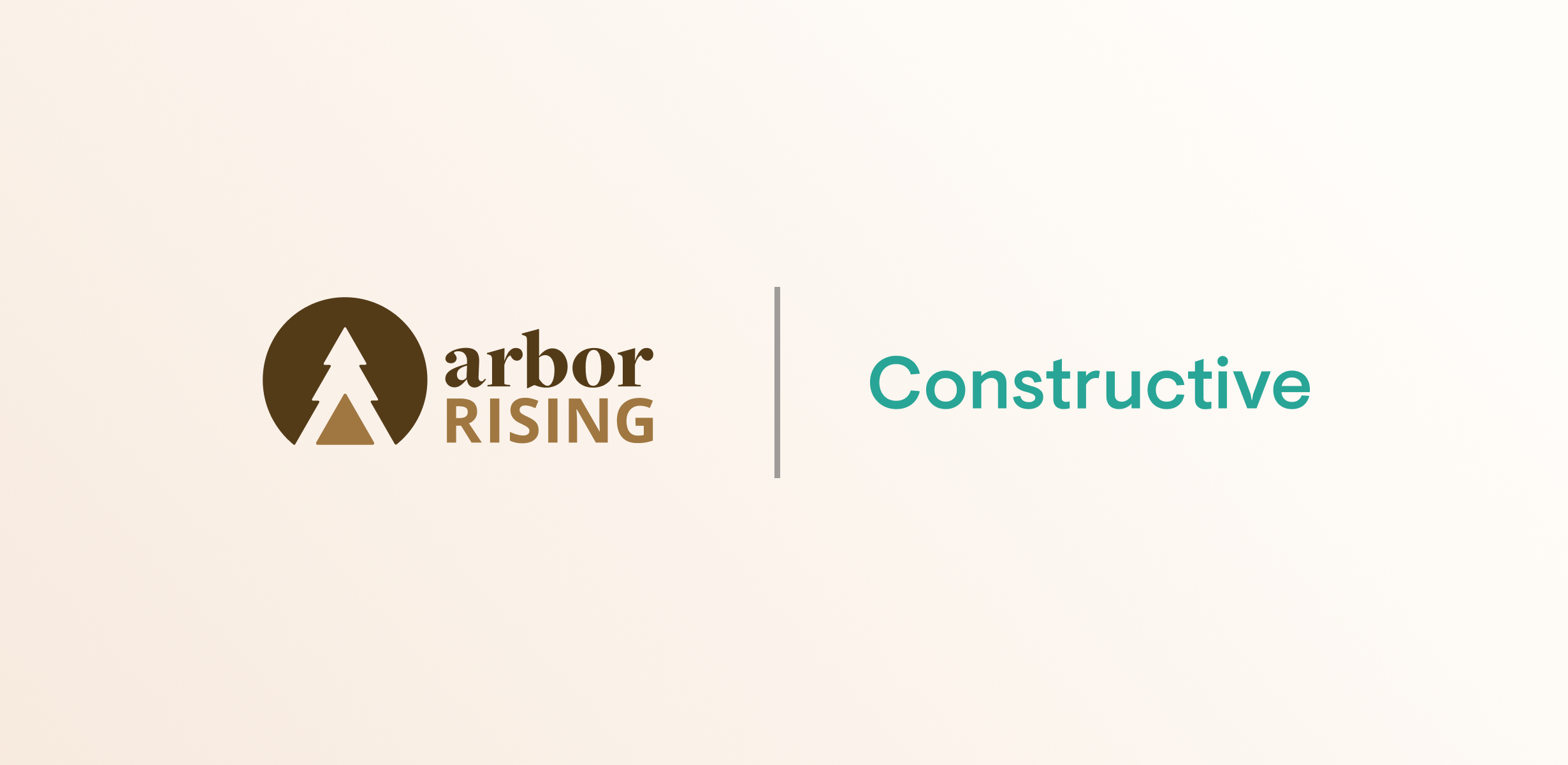 Constructive is excited to share that Arbor Rising, an organization that helps to break the cycle of poverty by providing high potential grants and consulting for nonprofits, has chosen to partner with our team as they embark on their website redesign. 
Arbor Rising has an impressive record of identifying and elevating nonprofits in the New York metro area when they reach a critical growth period: the "second stage" of development. At this stage, oftentimes seed funding can dry up before a young organization can establish proof in their work. Arbor Rising's dedicated team of experts and social entrepreneurs step in at this phase to help grantees cross this "second stage gap."
The organization takes an engaged approach to philanthropy though, and provides more than financial support. Arbor Rising provides tailored, expert social entrepreneur consulting for the organizations with high potential to break the poverty cycle and install sustainable change in their communities. 
Working closely with the Arbor Rising team, the Constructive team is looking forward to leveraging our experience in web design, content strategy, and user experience to redesign the site with an eye on expanding the organization's reach. Constructive is also looking forward to building on our experience in the venture philanthropy nonprofit space, where we've worked before with the organization Acumen Fund to build an award winning brand. 
We're proud to be working on this project with Arbor Rising, and to add the organization to our ongoing partnerships with philanthropies and foundations that seek to address systemic injustices. 
More About Arbor Rising
Since 2009, Arbor Rising has researched more than 1,100 organizations, reviewed more than 600 applications, and funded dozens of grantees. The team has turned the identification of high potential organizations into an art and a science, and never loses sight of elevating organizations with diverse management teams, tenacity, humility, and a history of achievement. The organization seeks to provide every child and family the chance to thrive by empowering a new generation of leaders committed to maximizing our collective potential.