May 2, 2018
5 Things That Happened at Our First Retreat (And Why it Won't be our Last)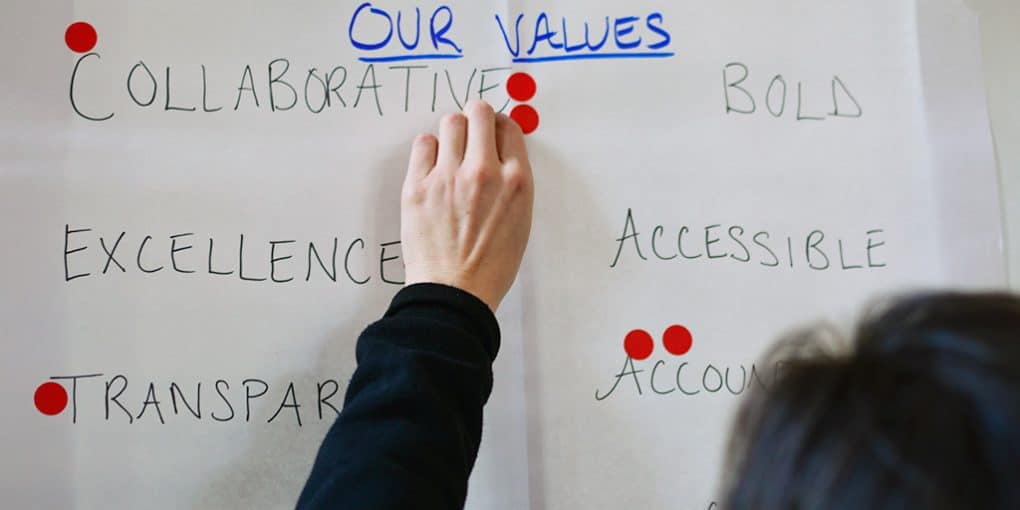 Last week, our team left the city to embark on our very first staff retreat. After a foggy but picturesque train ride along the Hudson, we arrived at the lovely Barn on the Pond in Saugerties, New York. This would be our home for the next three-ish days.
Here are some pictures of all the good stuff that ensued: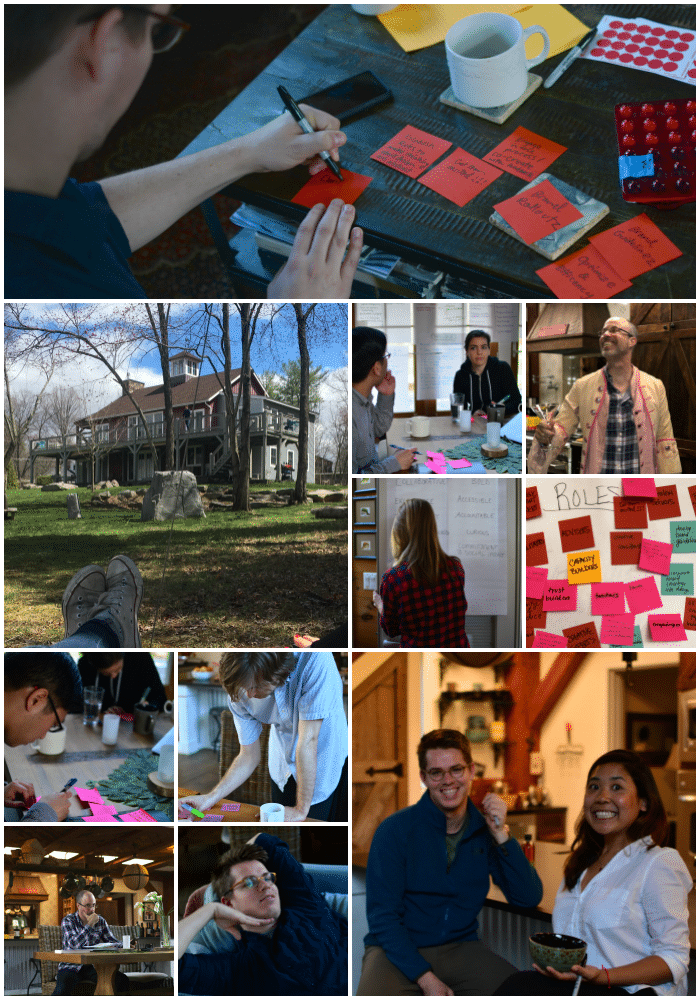 On the train back to the city, we shared our thoughts about the retreat while they were still fresh in our mind. Here are some of the takeaways we all agreed on:
---
We broke down silos. That was actually the main goal of our retreat. Despite working in a totally open-layout office in collaborative multi-disciplinary teams, it can be easy to get lost in projects and the goings on within your own Mac monitor. Can you relate?
During structured presentations led by each team, casual conversations over dinner, and campfire chats, we learned a lot more about what everyone's daily workload looks like, and in turn, how we could help them be more successful. Being outside of the office allowed everyone to comfortably ask questions and connect with those that they might not work with on a daily basis. It painted a really comprehensive picture of how (as one designer put it) "the machine works," and made everyone feel like their individual role was critical to Constructive's collective success.
We created distance between ourselves and the work. Forcing ourselves to get out of the office and take a step back from our daily routine was a really positive experience. Even though taking a few days off from pressing client work has the potential to feel unproductive, it actually ended up being a pretty great use of our time. Creating distance between ourselves and our projects allowed us to start thinking about things in more creative ways. We had the space to be able to meet with our respective internal teams to dream and chat about long-term goals and priorities. Overall, it allowed us to reflect on what brought us to Constructive, and why we're all so passionate about what we do.
We devoted time to casual brainstorming. Something crazy happened when we left the confines of our office—we also left the confines of formality and structure. When you're in a barn wearing socks and a flannel, you no longer feel the need to get into the weeds about execution. Instead, you can have real conversations without any time limit. You can talk about topics that might typically get put on the backburner in lieu of more time-sensitive client work. Having these unstructured conversations helped us realize what our common goals and challenges were, and what we should focus our attention on once we were back at the office.
We applied the brand strategy work we do for clients to our own brand. Whenever we have a new brand strategy project, we make it a point to host a workshop with our clients' team to nail down—and in a lot of cases, reveal—important organizational characteristics like values, audiences, roles, etc. that help us understand what an organization's brand needs to convey. The funny thing about that is, we haven't done one of those workshops for Constructive in a while. So we took the chance to host one at the retreat!
This accomplished a few things. First, it got us all on the same page about who we are as an organization. And because everyone was able to participate, the sense of identity we came away with felt pretty darn authentic. Beyond that, it "demystified" the work that our strategists do to our other internal teams, who don't necessarily get to see what really happens in a brand strategy workshop. Silo: busted.
We grew as a team. Beyond learning about the professional responsibilities of our teammates, our retreat also helped us get to know each other a little more personally. One of our designers even called it "enlightening." Why are we all so passionate about what we do? What brought us to Constructive? And most importantly, how did we feel about the obnoxiously bright Beatles painting hanging on the wall of the barn? Spoiler alert: we all hated it.
One more thing: Pass the Pigs is a wonderful team bonding activity.