February 2, 2023
Constructive Recognized Among Leading Companies in 2023 Impact Awards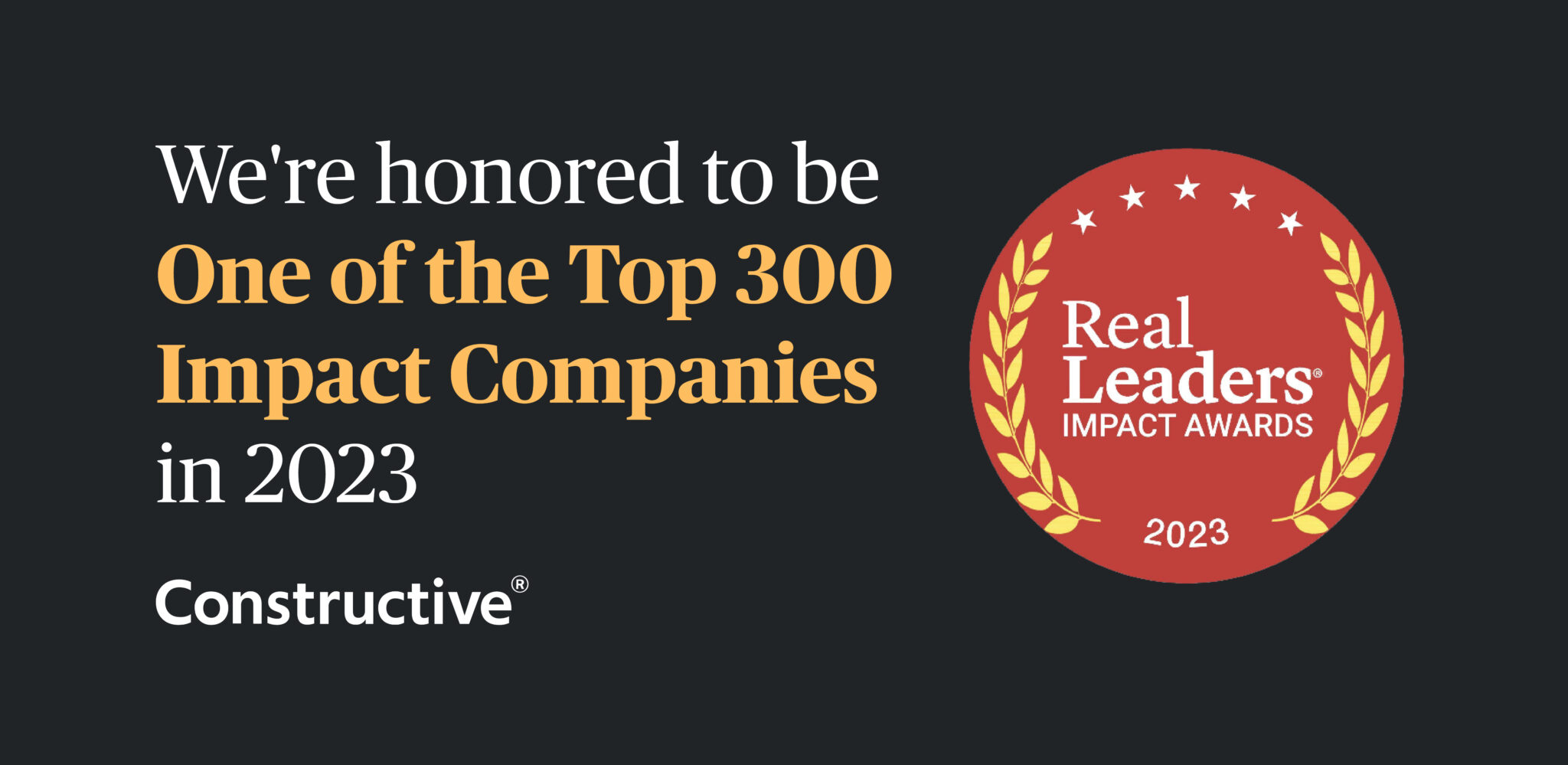 Each year, The Real Leaders Magazine assesses hundreds of companies on their impact—how they are choosing to solve real-world issues through their own unique market-based solutions with proven success. The Impact Awards then recognizes the top companies globally in a list that transcends industry sectors and approaches.
We're proud to announce that this year Constructive has been included in the top 300 companies for The Real Leader's fifth annual Impact Awards. We have been chosen as one of 23 marketing and media agencies on the list, and are extremely grateful. We want to extend a thank you to all of the amazing nonprofit and social impact organizations we continue to partner with to make the world a more just, equitable, and fair place, our amazing and committed team here at Constructive, and all others who have made and continue to make the work we do possible. To see the full list of 300 companies making a global impact this year, check out the list here.
More About The Impact Awards
The annual Impact Awards recognize leading companies by identifying companies with high "Force for Good" scores: aggregated scores developed by Real Leaders to measure combined 5-year sales growth, revenue, and B impact assessments. This year 300 companies were recognized globally by Real Leaders across the technology, consumer goods, finance, energy, manufacturing, and several more sectors. The winning companies represent innovators in their fields who are committed to real-world solutions and measurable impact through their work. Learn more about The Impact Awards at their website here.
More About Real Leaders
Founded in 2010 with the mission to unite far-sighted leaders in order to transform a short-sighted world, The Real Leaders builds community in leadership through their magazine, podcast, a collaborative leadership network, and their annual Impact Awards. Learn more about Real Leaders at their website here.