October marks Constructive's 20th anniversary, and if there's one thing that's been a constant in Constructive's culture throughout the years, it's a commitment to learning. Learning comes in many forms. Lived experience. Listening. Mentors. Practice. And in Constructive's case, books. A whole lot of books! So, as we reflect on 20 years as a design agency for nonprofits, we asked ourselves: "What have been the best nonprofit communications strategy books we've read over the years? Which books have really stayed with us? Which books have we returned to as we seek to do our best design for social impact? What best practices in nonprofit brand strategy, design, and storytelling have we learned from the wisdom of others?
As we've spent 20 years living our values, the work of others inspired us to be the best we can be at our work. The perspective and expertise our team has cultivated is only possible because of the innovative ideas of experts in our fields who thankfully put in the hard work of sharing their thoughts in these many books. So, in honor of those who have helped shape how we think about and approach our work, we've selected 20 of our favorites (no easy task!) that have been the best books on strategy, design, communications, and digital for nonprofits. They're some of the greatest sources inspiration to our team and are most influential to how we show up to be present for our clients and work with them to advance their missions. We hope you find them just as inspirational as we do!
Constructive's Top 20 of the Best Nonprofit Communications Strategy Books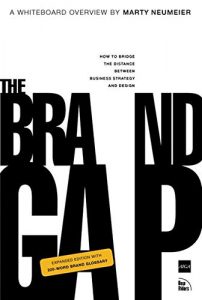 "Marty Neumeier's legendary books inspired me to build Constructive's brand strategy practice 15 years ago and contain thinking and best practices that continue to inform how we think about the intersection of brand strategy and design. "The Brand Gap" and "Zag" are designed for simplicity—quick reads that are clear and to the point, and that provide foundational thinking and practical exercises for brand building."
— Founder & Executive Director, Matt Schwartz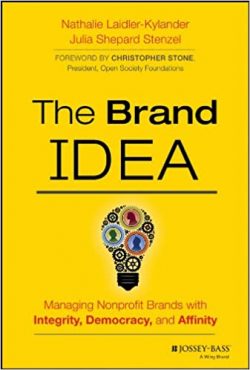 "In spring of 2012, Nathalie Laidler-Kylander and Christopher Stone wrote "The Role of Brand in the Nonprofit Sector" for Stanford Social Innovation Review—in my humble opinion, one of the most influential moments in nonprofit brand strategy. The subsequent book that Kylander wrote with Julia Shephard Stenzel changed how nonprofit leaders and branding experts alike understood the value of social impact brands, and how to cultivate them within a framework that reflects their values."
— Founder & Executive Director, Matt Schwartz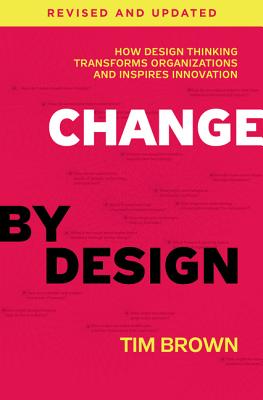 "Tim Brown's company, IDEO has been an inspiration for me since I started Constructive. Their innovative work has paved the way for the design thinking revolution, and Brown's visionary book from 2009 is the definitive text on the subject. It's a wonderful and inspirational call-to-action for designers and social change agents alike—providing the methods and motivation to bring us together, using human-centric design and creative leadership to make the world a better place."
— Founder & Executive Director, Matt Schwartz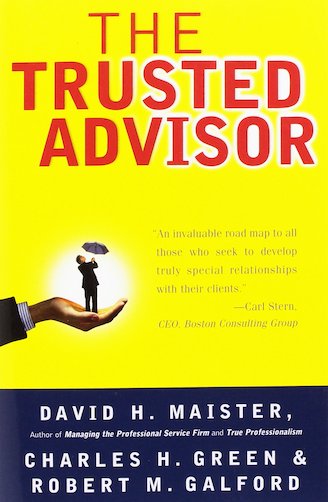 "Trust is everything. Client relationships are the basis of our existence in a service business. David Maister's "Trust Equation" is: Trust = (Credibility + Reliability + Intimacy) ÷ Self-orientation. It's simple, and I love how it emphasizes a focus on others, building rapport, and always doing what you say you're going to do every single time."
— Director of UX & Strategy, Paul Sternberg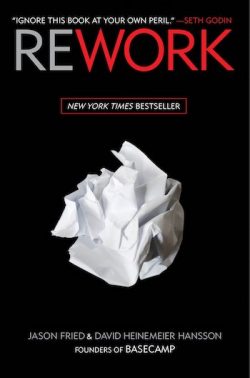 "As my colleagues at Constructive know well, I like to challenge norms and conventions. I've always found that it helps me both confirm my convictions and expand my perspectives. Even though it came out in 2010, I find myself constantly revisiting "Rework" for its short-form opinions and unconventional ways to reimagine success at work."
— Director of Technology, Frank Lakatos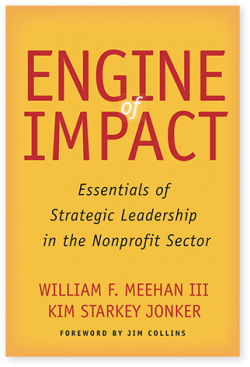 "For me, Kim Starkey's and Bill Meehan's book is one of the most essential books over the last decade on effective nonprofit leadership and philanthropy. Drawing on research, lived experience, and classroom teachings, "Engine of Impact" provides a clear roadmap to building high-achieving, high-impact social impact organizations—powerful ideas that our team applies to brand building and experience design."
— Founder & Executive Director, Matt Schwartz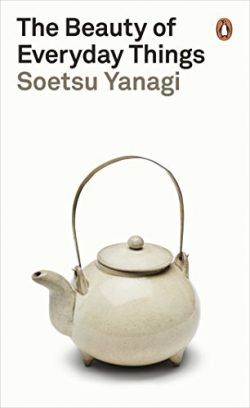 "The Japanese folk art movement—mingei—and experience design philosophy are (in my mind) inextricably linked. The author emphasizes the work of anonymous people, producing simple and high-quality objects with honesty and integrity for daily use."
— Director of UX & Strategy, Paul Sternberg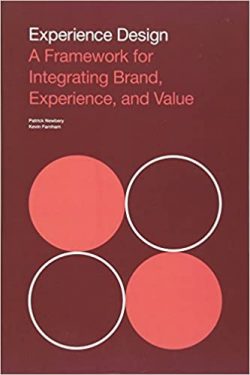 "This book by the founders of design agency, Method, opened my eyes to how design translates and creates brand value—and how to unlock greater audience engagement. Many of Constructive's experience-centric design principles and brand strategies are based on the framework and tools in this incredible text. And there are countless lessons from the world of business and customers that nonprofits can apply to designing effective social impact brand experiences."
— Founder & Executive Director, Matt Schwartz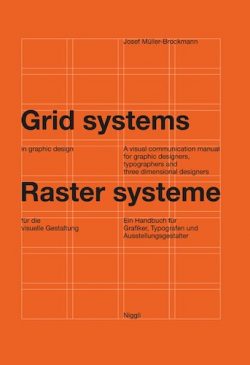 "Long before there were responsive design grids measured in pixels and design systems were all the rage, master Swiss designer Josef Müeller Brockman, who created IBM's global design system in the 1960's wrote "Grid Systems in Graphic Design." It's one of most influential books on communications design, was a catalyst for the modern graphic design movement, and has been indispensable in Constructive's approach to information design."
— Founder & Executive Director, Matt Schwartz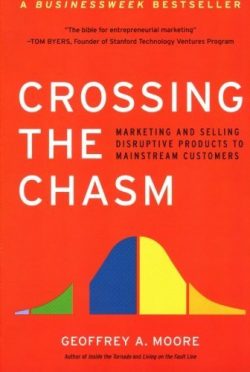 "This book is a classic when it comes to understanding how to market and sell technology products. Understanding the buyer archetypes for technology products can help us better plan their strategy, development, deployment, and marketing in order to gain traction and "cross the chasm" from early adopters to the early majority."
— Director of UX & Strategy, Paul Sternberg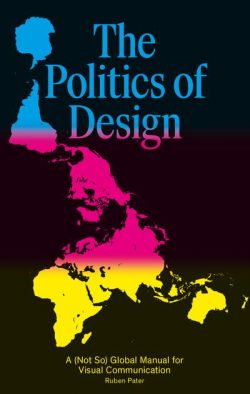 "There are so many subconscious decisions we as designers make that need to reevaluate. This book unpacks the political context for visual concepts like how color can signify different meanings across multiple cultures. By knowing these cultural sensitivities, designers will be more aware of the impact of their work in today's connected world."
— Senior Designer, Doug Knapton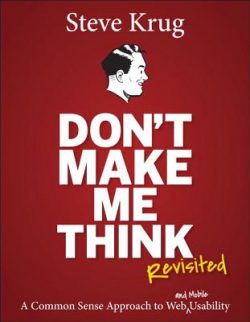 "When this legendary book on usability design was published in 2000, I had just launched Constructive after years as an interactive designer. Since then, Steve Krug's text has become one of the most respected and recommended books in the field. "Don't Make Me Think" opened my eyes as a young designer to the importance of designing for usability—and paved the way for future years of study into information architecture."
— Founder & Executive Director, Matt Schwartz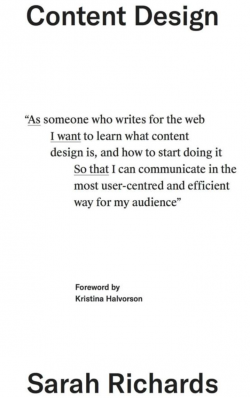 "In 2018, I lead copywriting for The Legal Aid Society's new website. Little-known fact: this sizable site was one of my first website content projects. To get up to speed, I needed a rundown on content strategy—and fast. Sarah Richards' short and sweet "Content Design" taught me all I needed to know about UX writing, grounded in the ways people actually read online. Its principles and witty one-liners continue to guide my work and Constructive's content strategy practice."
— Senior Strategist, Allison Murphy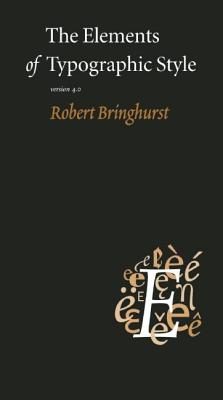 "If there's a Bible of typography, this has to be it. Reading renowned poet and typographer, Robert Bringhurst's book is what ignited my deep love and appreciation for typography. Updated for its 20th anniversary in 2013, "The Elements of Typographic Style" is an indispensable resource for anyone who wants to really understand how type works and how to work with type—and is required reading for every designer on Constructive's team."
— Founder & Executive Director, Matt Schwartz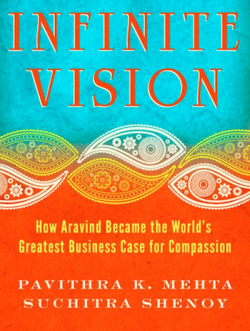 "A case study on the pioneering Aravind Eye Hospital, "Infinite Vision" does more than tell the story of its founder. It makes the business case for compassion, demonstrating the ways kindness can be a powerful force of innovation. The Aravind story has inspired me to place compassion at the heart of problem-solving in and out of the office."
— Senior Strategist, Allison Murphy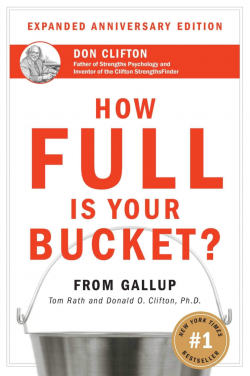 "I'm a big believer in karma and energy as the ultimate source of currency in this world. This book helped me realize the ways people valued me, how I valued others, and how we all knowingly or unknowingly control the impact of that value. I've loaned this book out countless times to colleagues, and I find myself returning to it as a resource to help recharge my soul and re-engage at work with enthusiasm."
— Director of Technology, Frank Lakatos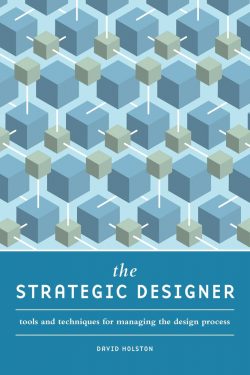 "Constructive's tagline is "Designing a New Way Forward," and when it comes to strategic design, few books explore the topic better than David Holston's. It's packed with tools and techniques that cultivate a more collaborative design process and better partnerships for problem-solving. At the heart "The Strategic Designer" is one of Constructive's core principles for solving social challenges—designing in context, which is why I've made it required reading for every designer on our team."
— Founder & Executive Director, Matt Schwartz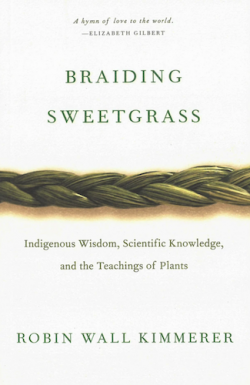 The more we understand our world, the better we'll be at designing products, services, and experiences that are kinder, more impactful, and fueled by empathy. Dr. Kimmerer's essays on ecology remind us of the hidden super-connectedness of the natural world and our place within it. They also beautifully weave Indigenous wisdom and nature together in stories that are captivating and inspiring.
— Director of UX & Strategy, Paul Sternberg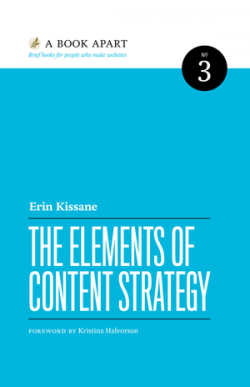 "Spanning marketing and editorial strategy to information architecture and design, content strategy is a unique discipline. In "The Elements of Content Strategy," Erin Kissane defines content strategy in all its complexity, outlines principles of "good" content, and provides techniques anyone can incorporate into their approach."
— Senior Strategist, Allison Murphy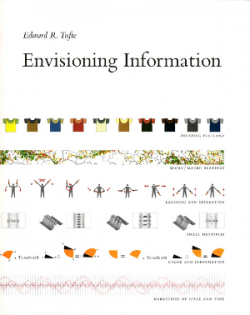 "When it comes to designing with complex data, Edward Tufte's first book in his trilogy is probably the most important and revolutionary text on the topic. Written in 1990, "Envisioning Information" established storytelling with data as a thing before it was a thing. It's a gorgeous book that breaks down countless types of data visualizations and information-heavy design, providing designers with critical analysis on how to effectively present complex data visually and tell narratives that engage and educate audiences."
— Founder & Executive Director, Matt Schwartz