Lown Institute
Promoting Health Equity in Hospital Rankings
Hospitals are vital to the well-being of America's communities. The Lown Institute, a think tank advocating for a just healthcare system, created a new hospital ranking index that—unlike other popular rankings—takes inclusivity, low-value care, and community benefit into consideration when ranking hospitals. In doing so, they hope to hold hospitals to a higher standard of care and remind us all that what we measure matters. Constructive partnered with the Lown Institute to help bring their new ranking system to life online, translating pages of healthcare data into a compelling digital experience.
Digital Strategy
What insights do we need to uncover to build an engaging brand and website experience for the Hospital Index?
Stakeholder surveys, collaborative workshops, meetings, and a competitor audit helped our teams align on the Hospital Index's mission, attributes, and positioning while setting an actionable plan for realizing its full potential. The Hospital Index brand would be disruptive yet social impact-driven; site content would focus primarily on speaking to industry experts, policymakers, and journalists; the design system would need to support complex content relationships while communicating an innovative, forward-thinking brand; and finally, we'd need to build the site on a platform capable of visualizing robust amounts of complex data while allowing Lown team members to update data over time.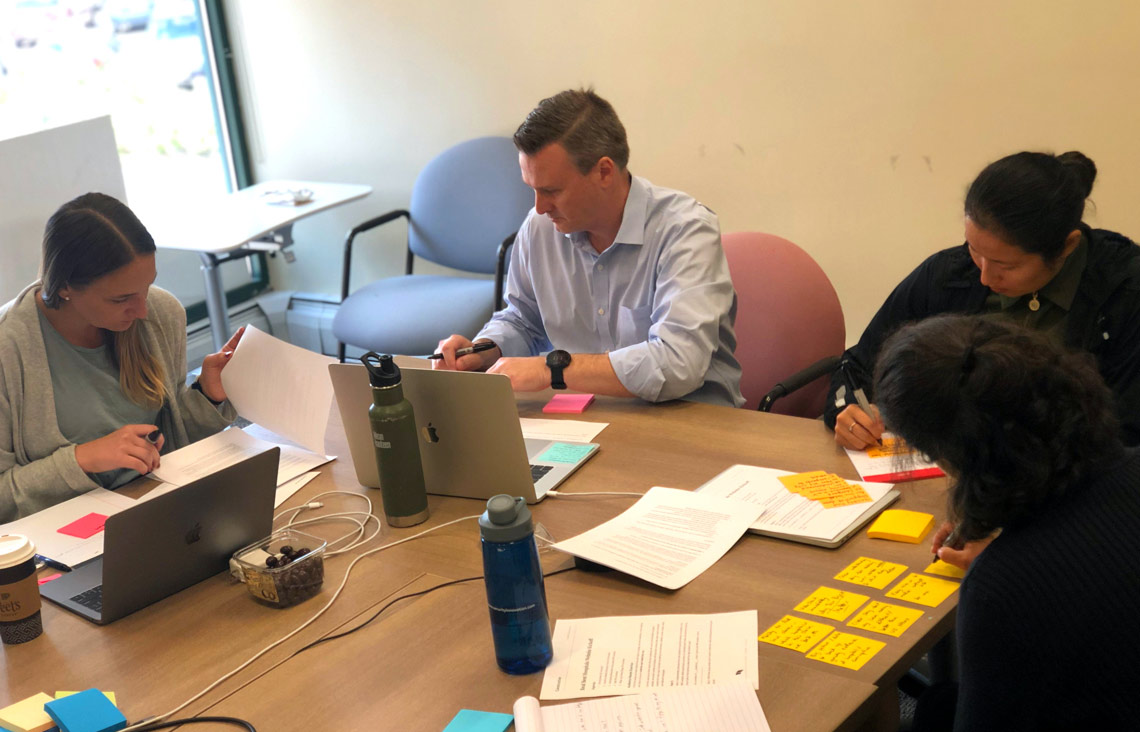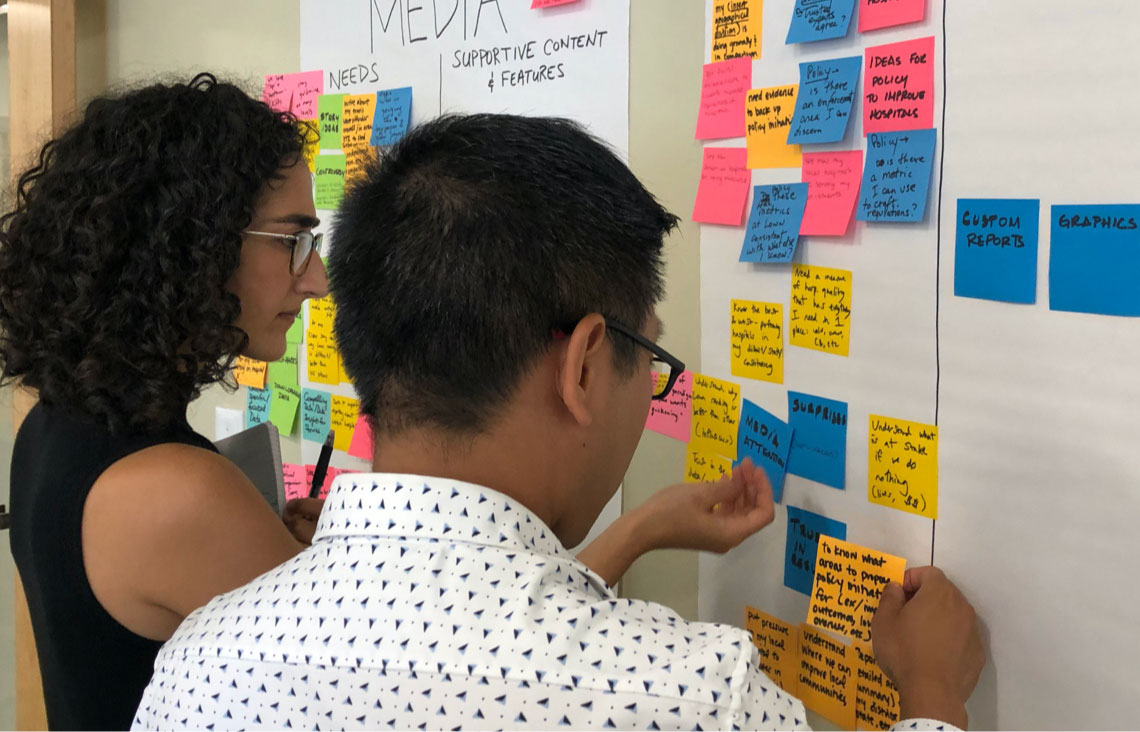 Data Modeling
How can we build a user-friendly workflow for maintaining data?
The backbone of the Lown Hospital Index is, of course, sheets of data on 5,000+ hospitals. So before we could start building out the website architecture, we needed to familiarize ourselves with that data and create a system that enables Lown's team to organize, filter, and update large amounts of data over time. To do that, we used an importer to turn an internal spreadsheet managed and updated by the Lown Institute's team into formatted and filterable data on the front-end of the new Hospital Index site.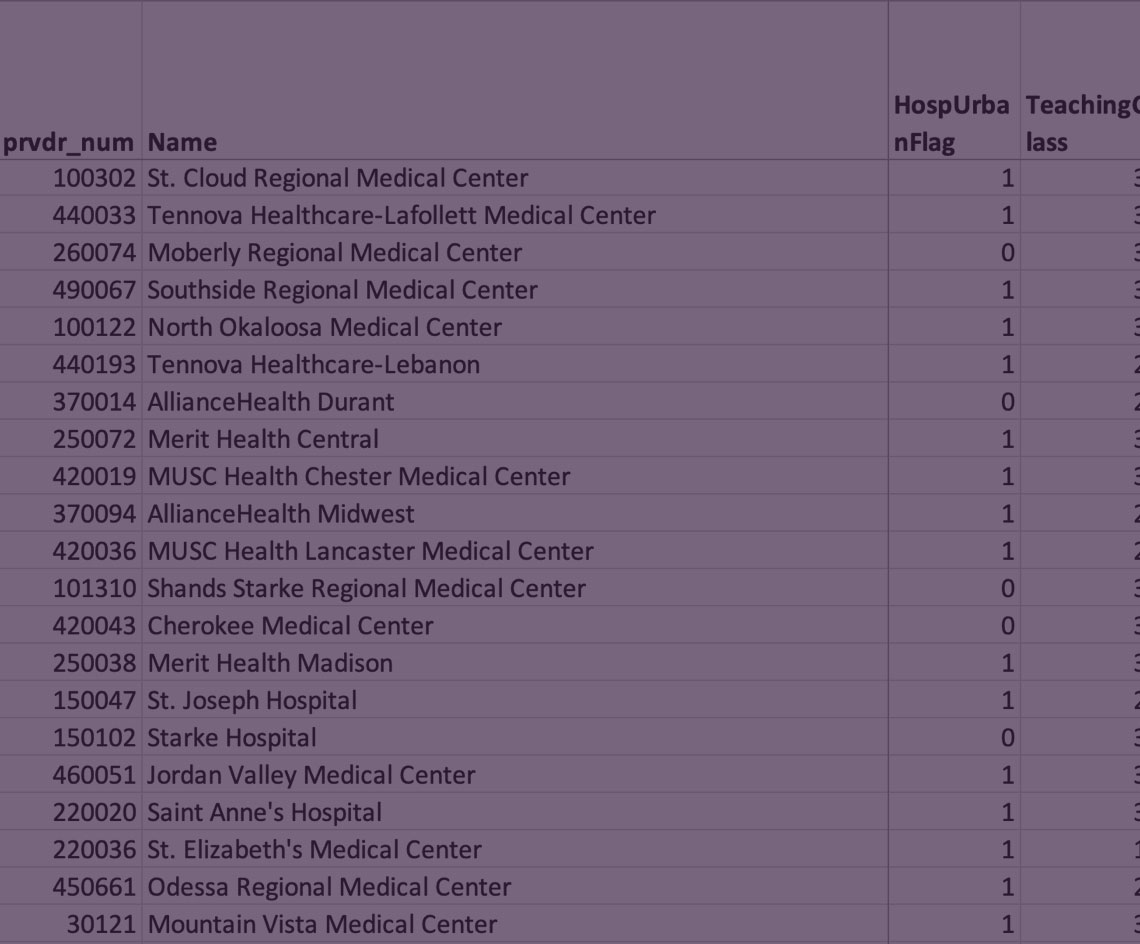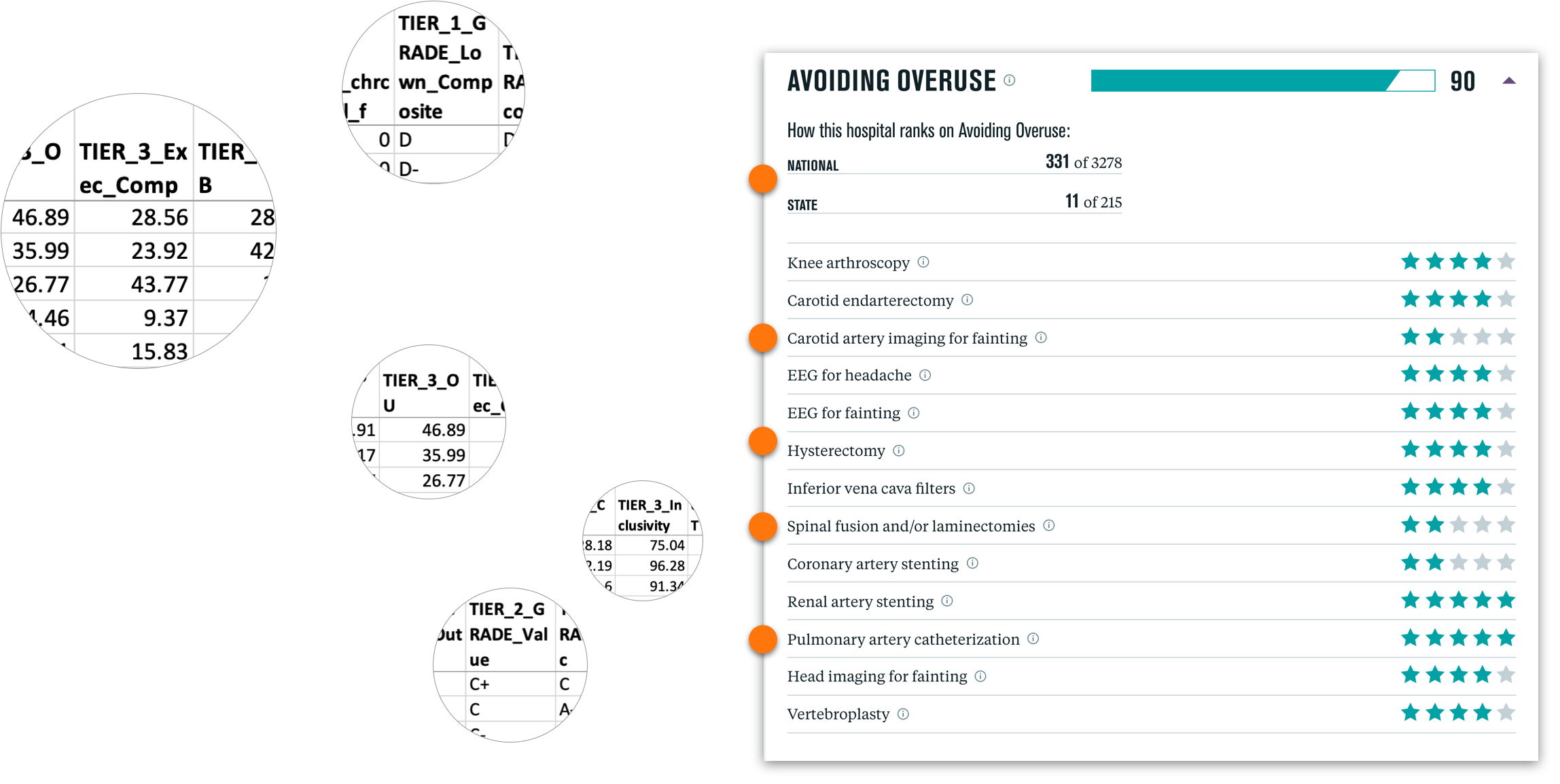 Information Architecture
How can data improve user experience and contribute to a larger brand narrative?
We considered information architecture and content strategy together by organizing The Lown Institute's complex data system through an intuitive set of filters. The filters we created had many levels, allowing users to filter hospitals by location, hospital systems, and other specific metrics in The Lown Institute's ranking system. These filters also enabled users to compare hospitals across each of the defined metrics, and helped craft a narrative about what actually matters when ranking hospitals.
Web Design
What's the best way to create a design system that's connected to but differentiated from the Lown Institute's brand?
Since the Hospital Index is an initiative of the Lown Institute, an organization with a well-established and respected brand, visual design took cues from the sophistication of Lown's existing brand while presenting a disruptive advocate for patients. Highly legible typography is a particularly important component of the visual design system, since the site focuses on presenting data. We used a bold sans-serif typeface for numbers and a clear serif typeface for text to make them easier to read. By keeping these fonts consistent, we created a unified sub-brand for the Hospital Index's website within the Lown Institute's overall identity.
Web Design
How can visual design support the Hospital Index's commitment to community impact?
Our team also created a series of icons for the different types of hospitals that repeat throughout the site, along with a template for badges hospitals would receive when they were consistently well-recognized within their ranking system. Finally, the new site incorporates a series of contextualized headers, videos, and expert quotes to help audiences understand the importance of ranking hospitals by their community impact, along with other factors.
People's lives depend on hospitals being good at their jobs. But how you define and measure "good" really matters.
Our Client's Experience
Within six months of the project's launch, the platform was featured on international media outlets like USA Today, The Washington Post, and Bloomberg. The company has also received praise from people that use the website. Thanks to the Constructive team, the company's work is taken seriously.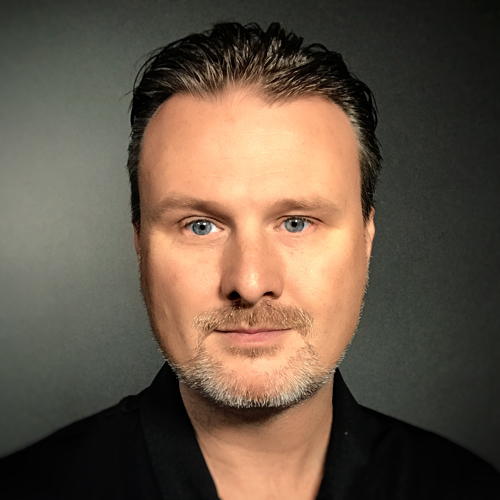 Aaron Toleos, VP of Communications - The Lown Institute