American Forests
Deepening Focus & Widening Impact for an Environmental Pioneer
Founded in 1875, American Forests is a leading environmental nonprofit and the oldest forest conservation organization in America. Two years after new leadership established a bold, new strategy to expand a national reforestation movement and lead the DEIJ conversation on Tree Equity, American Forests was ready to re-imagine their historic brand to live up to their mission and the moment. Together, we dived deep into their history, strategic plan, and vision for the future—then designed bold, new website for American Forests that tells their story; connects audiences to an array of issues, programs, and resources; and drives fundraising and volunteering.
Issue Area
Related Service
Website Redesign
A Brand & Website in Need of a Bold, New Vision
In recent years, American Forests had undergone significant change with new leadership and a new vision for social impact that centers forests as solutions to systemic issues like climate change, racism, and equity. When it came to its website, American Forests faced two major challenges—a design system and website that were stuck in the past and failed to live up to their bold progressive vision. Behind-the-scenes, loads of technical debt and a fragile CMS were frustrating staff and creating vulnerabilities. We partnered with American Forests to develop a design system that differentiates the environmental nonprofit from the visual sameness that dominated its space, a digital strategy that brings vibrant imagery and impact stories to the forefront, and a technical ecosystem that supports staff, members, and fundraising operations.
Brand Research
Inviting & Adding Perspectives to Paint a Complete Picture
After auditing American Forests' existing website to understand what was in place, we conducted robust research through multiple lenses to understand American Forests and develop strategies to effectively engage them. To understand the ecosystem in which American Forests operates, we conducted internal and external brand research that deepened understanding of the nonprofit's space and place in it. Surveys, interviews, and workshops centered attention on the needs and motivations audiences bring to the interconnected issues American Forests works on to understand how it could best speak to them. After weeks of investigation, it was time to create a strategy to position American Forests' brand, articulate a clear message, and design experiences that would connect people to the mission.
Design Strategy
A Holistic Vision for a Unified Brand & Digital Strategy
With a deep understanding of American Forests, their ecosystem, audiences, and the issues, we distilled learnings into a focused, integrated strategy. Goals and challenges clearly establish what we're working towards. Brand drivers and strategic design principles articulate what American Forests must embody to succeed. Audience profiles describe the nature of American Forests' brand relationships. Issue framing explains how to lead productive conversations on difficult issues. And key themes provide specific strategies to develop messaging, branding, and a website within this framework. After a rigorous review and refinement of the strategy with American Forests' team, everyone was aligned and ready to execute the strategy.
Content Strategy & UX Design
Architecting an Experience that Educates & Drives Engagment
American Forests works across multiple interconnected issues, both at the policy and community levels—sharing strategies, science, stories and impact. To design the user experience and underlying system to drive it, we lead workshops to identify the different ways the website can help people achieve their goals, then organized thousands of pieces of content to engage them online. The result tells a clear brand narrative of the core issues, places, and programs that define American Forests' work; delivers resources and stories that deepen understanding; and then drives action—from donating and newsletter sign-up to volunteering, planting trees in the community and signing petitions to support legislative action.
Website Design
Designing an Engaging, Inspiring Brand Experience
It was finally time to translate strategy, branding, and UX into an online brand experience to represent American Forests to the world! We started the design process by establishing a new design system that introduces a new system of colors, typography, illustrations, and visual elements. Once the system was in place, we applied design concepts to key pages that set the tone for the brand experience. In partnership with American Forests' team, we then iteratively reviewed and extended design in stages, discussing and refining as we built a comprehensive design system of styles, components, and templates that carry throughout the website. The result delivers a strongly branded perspective for the environmental nonprofit, visually framing every piece of content and call-to-action.
American Forests' new website is connected to both the rich history of the American forestry movement and a bold vision for systemic change that carries this legacy forward today, with design and digital storytelling that weave an engaging brand narrative for a sustainable, equitable future.
Website Design & Development
Design that Connects a Diversity of Issues, Programs & Initiatives
American Forests' multifaceted work addresses climate, environmental, social, and economic issues at many levels. The environmental nonprofit combines policy work, place-based partnerships, and field research across the nation to execute a comprehensive, systemic approach that advances solutions to problems that threaten forests, that increase climate resilience, and that increase racial equity. This complex change narrative is brought to life through visually rich hubs that educate audiences on the issues—then connects to profiles of American Forests' many programs and initiatives to demonstrate the distinct ways that they are making a difference.
Website Design & Development
Converting Visits Into Donations, Volunteering & Action
American Forests' website plays a key role in how the environmental nonprofit engages its national audience and drives revenue. Our redesign drives fundraising efforts with an array of opportunities, from one-time-donations to legacy giving. It  promotes grassroots action by providing opportunities for people to volunteer locally to plant trees and support programs in urban and rural communities. and volunteer. And it both raises awareness and drives conservation efforts with American Forests' national "Champion Trees" registry.  The result drives action conversion with dynamic calls-to-action that compel audiences to get involved .
Our Client's Experience
"I knew that rebranding a 145-year old organization would be a big undertaking. I am so glad we chose Constructive to be our partner. Everyone on their team brought so much to the table to support us throughout the process: expertise, critical and creative minds, patience, adaptability and, importantly, humor. The result was branding that literally brought tears to my eyes and a website that's perfectly aligned with our strategic priorities. Both received high praise from our Board of Directors, staff, partners, and funders alike. Looking to the future, we're confident Constructive will add strategic, creative, and technical value to American Forests for years to come."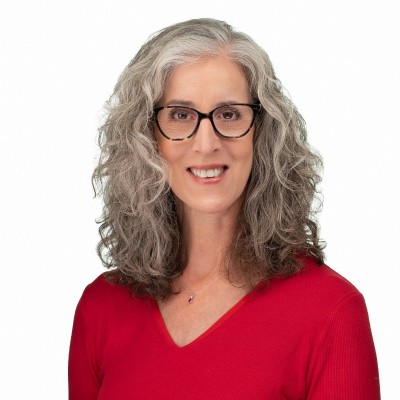 Jill Schwartz, VP of Communications