Hey, I'm Zoltán.
I'm an Acquia-Certified Web Developer at Constructive.
Q: What's one thing you won't learn from my bio?
My high school held a whole-day swimming contest where you swam solo and they recorded your time. It was the first competitive sports event in my life, so I felt amazing when I won! Turned out I was the only participant, but hey, I did get a lot of candy!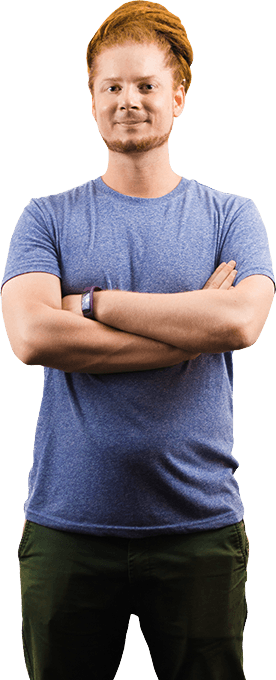 Zoltán is Senior Web Developer and Acquia-certified Drupal expert. For the last 5 years, he has specialized in back-end development, building large-scale systems using core Drupal API and its contributed modules. With Constructive's team, Zoltán specializes in headless and decoupled development, combining Drupal 8, REST API, and JSON:API. In addition to his Drupal expertise, Zoltán has extensive knowledge of DevOps and other technologies, such as Amazon Web Services, Solr, ElasticSearch, Docker, Vagrant, Jenkins and Go. He is an active member of the Drupal community, contributing to multiple modules and co-maintaining the Upgrade Status module. Zoltán is also an avid speaker at Drupal conferences and a regular at Drupal meet-ups, including Drupal NYC.