Hello, I'm Tata!
I'm a Branding & Design Apprentice at Constructive.
Q: What's one thing you won't learn from my bio?
I'm from Indonesia, a country that is fond of spicy foods, but (sadly) my spicy-food threshold is not that great. Another fun fact, I was named best female badminton player in high school.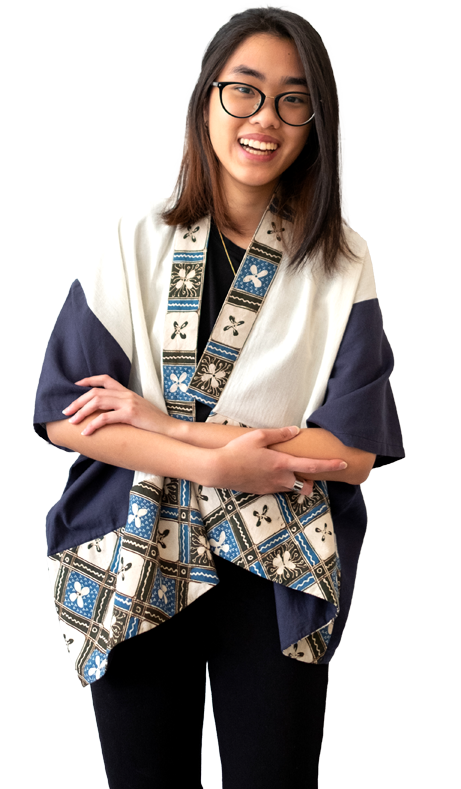 A recent addition to the Constructive team, Tata joins as a Branding & Design Apprentice wanting to widen her design impact through social good. She is a recent graduate from Parsons School of Design with a BFA in Communication Design and she dabbles in illustration. Tata currently focuses on branding, editorial design, and social media design, and she has an increased interest in type design. She loves to include a spirit of experimentation when solving design problems and she ultimately wants to share her experiences, roots, and creativity through her works. She hopes to gain insight into what kind of designer she wants to become and gain professionalism through the apprenticeship program. Outside of designing, Tata loves drinking tea, photography, gaming, and sleeping.