Hello, I'm Laurence!
I'm a Strategist at Constructive. I love working with clients to surface insights that translate into actionable communications strategy and compelling branding. I have probably conducted about three hundred interviews over the course of my career by now. I learn so much from each one! Daily encounters with mission- and purpose-driven clients give me a sense of purpose of my own.
Q: What's one thing you won't learn from my bio?
I have a fear of bats. A former colleague of mine once had a bat fall on her face and had to undergo the rigorous Rabies Prevention and Control Protocol as a precaution.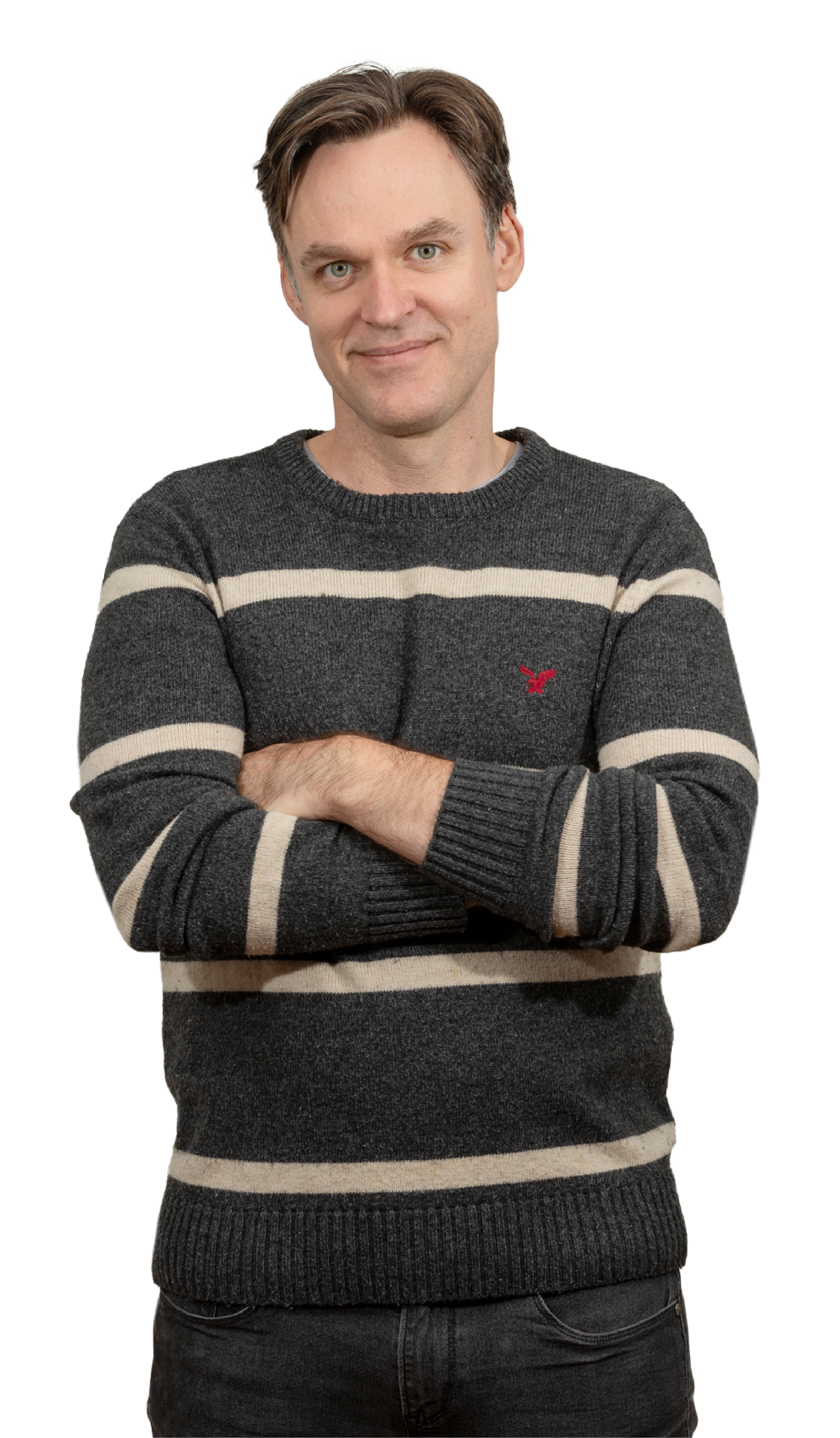 Laurence has worked in communications for twenty years across all sectors—public, private, and charitable. Most recently he was Director of Communications with the Montreal-based McConnell Foundation, overseeing strategy, brand and reputation management, and audience engagement. His previous experience with McGill University, Concordia University, the Alberta Government, and other clients has given him a keen interest in translating the complexity of organizational purpose into effective communications strategy and compelling branding. Laurence is also an avid writer. He has published nonfiction in Jacobin, The Charity Report, The Philanthropist, The Montreal Gazette and elsewhere. In 2014, he published his first novel, Blind Spot, with NeWest Press. He is currently working on his second novel, which is inspired by Samuel Taylor Coleridge's epic poem, "The Rime of the Ancient Mariner."