Hello, I'm Corey.
I'm a Senior Project Manager at Constructive. While helping to make the world a better place alongside our big-hearted clients, I am the point of contact for both clients and my team to ensure our projects run smoothly. I like to lead with laughter and I focus on balancing the human side with the processes that successful projects require.
Q: What's one thing you won't learn from my bio?
I'm from Montréal and, as such, I'm fluent in both French & English, pour gravy & cheese on my fries whenever possible, and am addicted to backcountry skiing.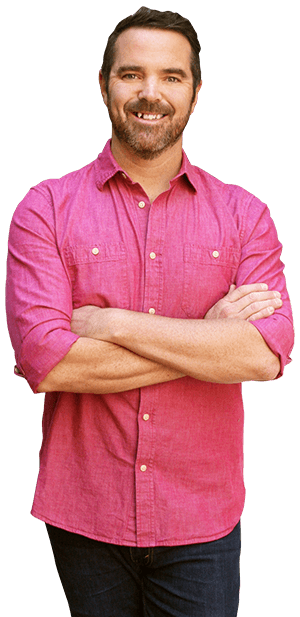 Corey's approach to project management focuses heavily on the human dimension of teams, in particular the blending of diverse minds and competing concerns, all with light-heartedness and kindness. He leaves ego at the door in the name of project success, and was charged with shepherding many renowned projects over the finish line during his time at Dynamo, a Montréal-based digital agency specialized in custom e-commerce for startups. During his two years at Glossier, a NYC-based beauty startup, he led multiple company-wide internal projects with the aim of bettering employee engagement, happiness and success. With almost 15 years of experience in project management, people operations, business operations, government compliance and finance within the digital sector, Corey brings both a breadth and depth of knowledge to Constructive to best serve our clients. He earned his BA in Applied Human Sciences, and a Certificate in Web Design, from Concordia University. In his free time, he can be found hiking all over the Northeast mountains, pretending to be a ski instructor to his 2 boys, and guiding participants on forest bathing outings as an Apprentice Shinrin-Yoku Guide.