Constructive Selected for Net Magazine's Non-Profit Design Challenge
We're pleased to announce that Constructive as invited to participate in net magazine's monthly design challenge. Design Director Ryan Reynolds and Designer Laurel Ames created a design for a fictional donation platform, Boostcamp, and shared some ideas for democratizing the giving process through accessible design.
The article, and Constructive's work is available in the print or digital edition of net magazine's February 2014 issue.
Net magazine is the world's best-selling magazine for web designers and developers. Every issue boasts pages of tutorials covering topics such as CSS, PHP, Flash, JavaScript, HTML5 and web graphics written by many of the world's most respected web designers and creative design agencies. Interviews, features and pro tips also offer advice on SEO, social media marketing, web hosting, the cloud, mobile development and apps, making it the essential guide for practical web design.
Individual Campaign Page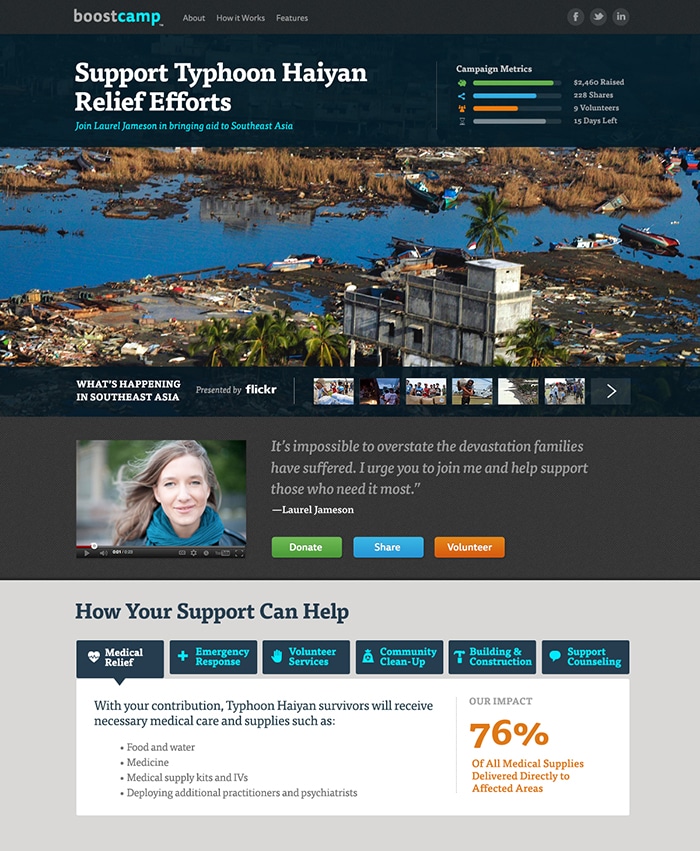 Campaign Management System