February 18, 2022
Join Constructive! Paid UX Design Apprenticeship for Social Impact Design Agency (Remote – US)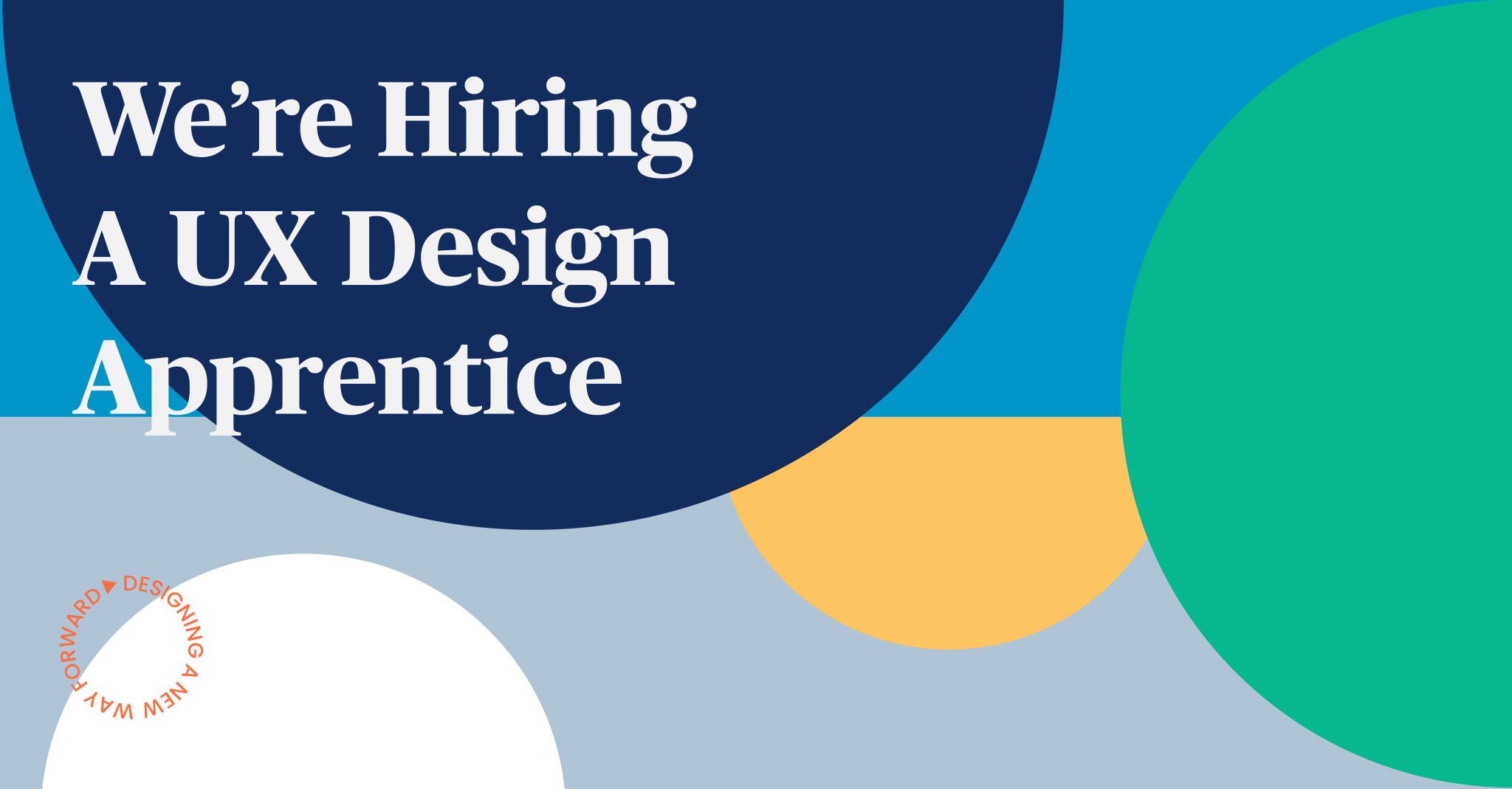 Constructive, a leading social impact design firm based primarily in New York and with a remote-US team, is accepting applications for our 2022 Apprenticeship Program. We are looking for one exceptional person to join our diverse team of strategic mission-focused and creative thinkers, as a UX Design Apprentice. This is a  DEI-forward Apprenticeship Program, created with the intention of  prioritizing career advancement for women, people of color, LGBTQIA+ individuals, and people with disabilities.
Constructive's paid Apprenticeship Program is ideal for young UX designers who have a passion for interactive design, who want professional mentoring and hands-on experience learning and applying  the skills needed to produce great work, and who want to make a meaningful difference on issues like climate change, education, and social justice. 
We're specifically looking for a UX Design Apprentice with a strong understanding of and interest in information architecture, UX design, and developing user flows for website design. There will be a strong emphasis on a combination of UX research and wireframing. Applicants should have a portfolio of work that demonstrates competency in these areas.
What you'll learn:
You'll learn about our strategy, branding, and interactive design practices while you sharpen your strategic thinking and UX design skills on internal and client projects.

You'll strengthen UX research and information architecture/wireframing skills and deepen your knowledge of how these areas connect to content strategy, content design, and web development.

You'll learn how nonprofits, foundations, and social impact organizations think about strategically communicating with different audiences — from advocates to funders to the communities they serve.

You'll learn how digital agencies manage projects and build client relationships.

You'll uncover more of what you love doing while exploring your passions and talents, and expanding your skill sets.
What you'll get out of the program:
You'll work closely with mentors from the strategy, content, and design teams to learn how we create digital experiences for nonprofits and foundations. We're a boutique digital agency, so you'll be working with and learning from our most senior people. 

You'll have weekly 1-1 meetings with Constructive's Director of Strategy & UX to give and receive feedback, and to proactively shape the future of your work through professional development, goal-setting, and independent projects.

You'll get real-world experience working with researchers, strategists, designers, developers, and clients.

You'll participate in and contribute to design and strategy workshops and presentations.

We'll review your work on an ongoing basis and help you develop your skills.
How it works:
This is a paid apprenticeship that lasts until the end of 2022. The selected candidate(s) will be asked for a commitment of 30-40 hours per week at a rate of $15/hr for the first half of the program and then to $22.50/hour for the second half, based on your performance.

You'll work the standard work week with us, Monday-Friday as a full member of our remote team. Getting going by 9:30am Eastern time is a requirement for this apprenticeship.

There is also potential for advancement to a full-time position once the apprenticeship concludes. 

At the conclusion of the apprenticeship, should a full-time position not be available for you at Constructive or should you choose to look for full-time employment elsewhere, all apprentices in good standing will receive recommendations from your manager and support in finding a full time job within our network.

You'll participate in our daily standups, internal staff meetings and client presentations, workshops, professional development, and company-wide happy hours.

National holidays are observed and will be paid.

You'll also be eligible for a performance-based bonus at the end of the apprenticeship.
Who we're looking for:
Ideal candidates will have some knowledge of UX design fundamentals (interaction basics, grid and design systems, usability testing, information architecture, wireframing, etc).

A portfolio of work that shows off your knowledge and talent — personal, professional, volunteer, or student work are all acceptable.

Someone who is ambitious, versatile, organized, detail-oriented, team-focused, and always learning, acquiring new skills, and pushing their own thinking.

Has experience using tools like Sketch, Invision, Google Docs/Sheets, Airtable, etc.
A sample of how we phase your learning during your apprenticeship:
Onboarding:

You'll primarily focus on learning how nonprofit organizations communicate with their stakeholders and audiences. You'll learn how strategy is the critical foundation that user experience is built upon, and you'll participate in the discovery and strategy process.

User Experience and Information Architecture:

You'll begin with the basics and learn more advanced User Experience design principles and techniques as you work on projects. You might be spending more time in spreadsheets than in design software, but don't be afraid! You'll learn how to create sitemaps, information architecture, and wireframes. You'll sit in as we conduct usability studies. And you'll learn how content strategy is incorporated into the overall User Experience design process.

Ongoing practice:

You'll help with quality assurance testing, research, strategy, design, and content. You'll learn the ins-and-outs of WordPress as a content management system. You'll participate in project retrospectives and discover more of what you really love doing. 
Interested? Great! Then please send an email to titled "Constructive UX Design Apprentice" to [email protected] with the following:
Your résumé or CV

A cover letter telling us a bit about yourself and why you're interested in working with Constructive (applications without proper cover letters will not be considered)

Answers to the following questions:

Why are you interested in the UX Design apprenticeship, and what do you hope to gain from working with and learning from our team?

What values drive you and your work?

What do you like to do when you are not working?

A link to your online portfolio (applications without portfolios will not be considered). Please note that personal, professional, volunteer, or student work are all acceptable.
Any additional questions may be directed to [email protected]