April 18, 2018
Our Top Three Takeaways from 18NTC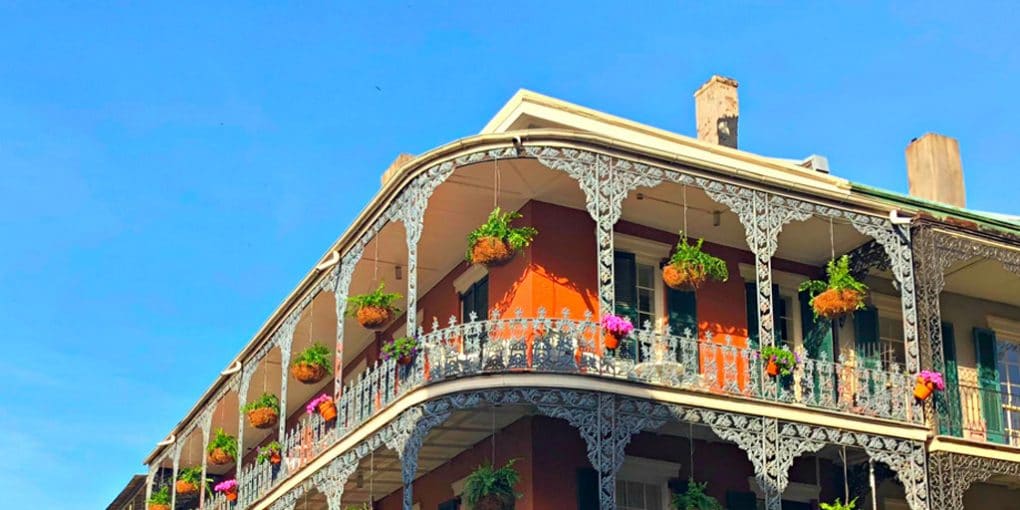 Last week, Lexie (our Director of Strategy) and I travelled down to New Orleans for this year's Nonprofit Technology Conference hosted by NTEN. It was our first time in the Big Easy, and my very first time at NTC so we had a lot to be excited about! Spoiler alert: it definitely lived up to expectations.
Now that we've had some time to digest all the great stuff we learned—and the dozens of oysters and beignets we consumed, for that matter—we wanted to share our top three takeaways from NTC:
1. Blockchain is Going to Change the World
Turns out, blockchain isn't only about Bitcoin and CryptoKitties. And believe it or not, it's pretty relevant for nonprofits. Trust us, we were skeptical too! Blockchain—the technology that sustains Bitcoin and other cryptocurrencies—is actually an incredibly powerful tool for recording and storing information, and its implications extend far beyond the world of finance.
On day one of NTC, we were lucky enough to attend the "Blockchain for Nonprofits: Fact vs. Fiction" session hosted by Sheila Warren of the World Economic Forum and Marnie Webb of TechSoup. These brilliant speakers made quick work of Lexie and I, turning us from Blockchain skeptics (read: ignorant fools) to wide-eyed believers in just 90 minutes. According to TechSoup, "Blockchain is essentially a shared digital ledger system: a decentralized database that allows information to be exchanged among several parties but not altered." The transparency and accountability that blockchain promotes has huge implications for the nonprofit world—from voting and land rights to international aid. More on that here.
We won't embarrass ourselves trying to explain blockchain technology any further, but suffice to say it's incredibly exciting and deserves to be on every nonprofit's radar (thanks, NTC, for putting it on ours!). It actually reminds us of one of our core beliefs here at Constructive: that technology can have enormously positive effects in the nonprofit sector, even if it feels unfamiliar at first.
2. Authentic Brands Can Handle Anything…Even the Apocalypse
Still riding out our high from the morning's blockchain session, we decided to turn our attention to a more familiar topic in the afternoon: branding. At the "Branding for Apocalypse" session hosted by brand consultant James Wu, authenticity was top of mind for both panelists as they discussed the ways in which their organizations have remained true to their values in the age of fake news, Rocket Man, and Stormy Daniels.
Kristyna Jones of Brothers Empowered to Teach (BE2T) described the ways they use their brand to reflect not only their own organizational values, but also to connect with their audience of college-aged young men. Staying true to their beliefs and to the interests of their audiences allows them to rise above a less-than-ideal political climate. Specifically, Kristyna mentioned a new podcast BE2T launched to make sure their voice was being heard on issues ranging from charter schools to yep, you guessed it—Cardi B's new album. Now that's what we call staying relevant!
Rhiannon Tasker from The Public Theater talked about how staying true to their brand's core values was key to increasing annual donations in 2016—a year where doing that was anything but certain. Instead of frantically reframing their brand to respond to the current climate, they turned to their history as a New York cultural institution to engage with former supporters and gain new ones. Incorporating images of audience reactions into email campaigns and hand-writing thank you notes to every donor were strategies they used to make their values real, and stay relevant with their audiences.
In this new era, people crave authenticity from the organizations they trust. It was inspiring to see the impact that a strong brand has, even in semi-"apocalyptic" times. For us, it really cemented the importance of the brand strategy work that we do here at Constructive.
3. Nonprofits and Tech Startups Aren't That Different
Finally, after a long week of exciting ideas, we were ready for some practicality by Friday. Luckily, we stumbled upon the perfect session for that: "The Best Tech Startup Practices to Help Your Mission," hosted by Dahna Goldstein and Andrew Lovett-Barron from New America. As two brand strategists who spend a lot of time crafting mission statements, Lexie and I were really intrigued by their idea of framing nonprofit missions in terms of startup value propositions.
I've spent a good amount of time working alongside entrepreneurs, and I can tell you from experience that for new startups, differentiation is key for investment and recognition. Helping nonprofits articulate their mission and values in a similar way, one that increases impact and donations, is one of the reasons I love working at Constructive.
Here's a useful "mad-lib" type exercise that Dahna and Andrew shared with us for determining your organization's unique value proposition:
"For [target beneficiaries] who [statement of need or opportunity], [organization name] is a [category] that [statement of benefit]. Unlike [competitor/competitor category], our product/service [statement of primary differentiation]."
Summing it Up
I know what you're thinking, "we work at a branding and design studio and at NTC we learned about blockchain, the apocalypse, and startups?" Fair enough, our takeaways aren't exactly cohesive. But in our opinion, each one really made clear the value of the work we do.
That's a win in our book. See you next year, NTC!