December 7, 2022
Constructive Partners with Organization to Shift Public Perception of Palliative Care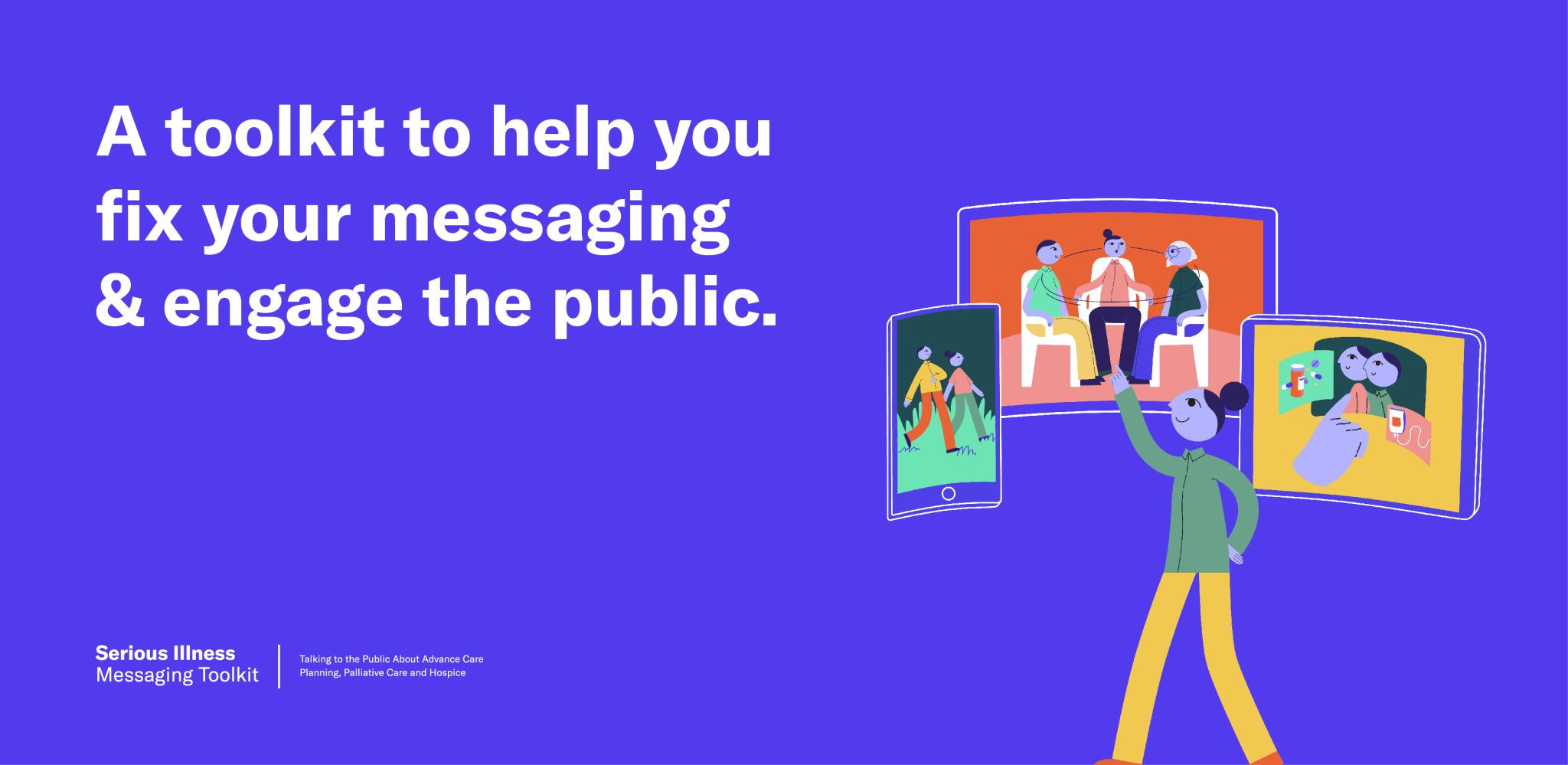 We're so proud to announce a new partnership in the healthcare space with the Serious Illness Messaging Toolkit, a collaborative venture dedicated to transforming how the public thinks about serious illness care. We partnered with Dr. Anthony Back and Marian Grant on a digital platform that houses research-backed messaging, resources, and tools for communicators, clinicians, and other members of the medical community to change their conversations with patients and the media. This project will further their team's vision of eradicating the fear and misunderstanding surrounding palliative care and empower patients to take advantage of all care options available to them. 
We're so excited to have worked on this digital toolkit with the Serious Illness team and to add them to our ongoing partnerships with healthcare organizations dedicated to providing patients, medical staff, and their advocates with the tools they need to give the best care. Whether they're increasing access to mental healthcare or striving to make drug prices fair, our partners continue to make meaningful differences across various areas of the healthcare system. 
The Serious Illness Messaging Toolkit is a collaboration between the John A. Hartford Foundation, the Cambia Health Foundation, Dr. Anthony Back, and Marian Grant to equip communicators, practitioners, and other members of the medical community with messaging and resources to change public perception of palliative care.