May 10, 2023
Constructive Partners with The Climate Trust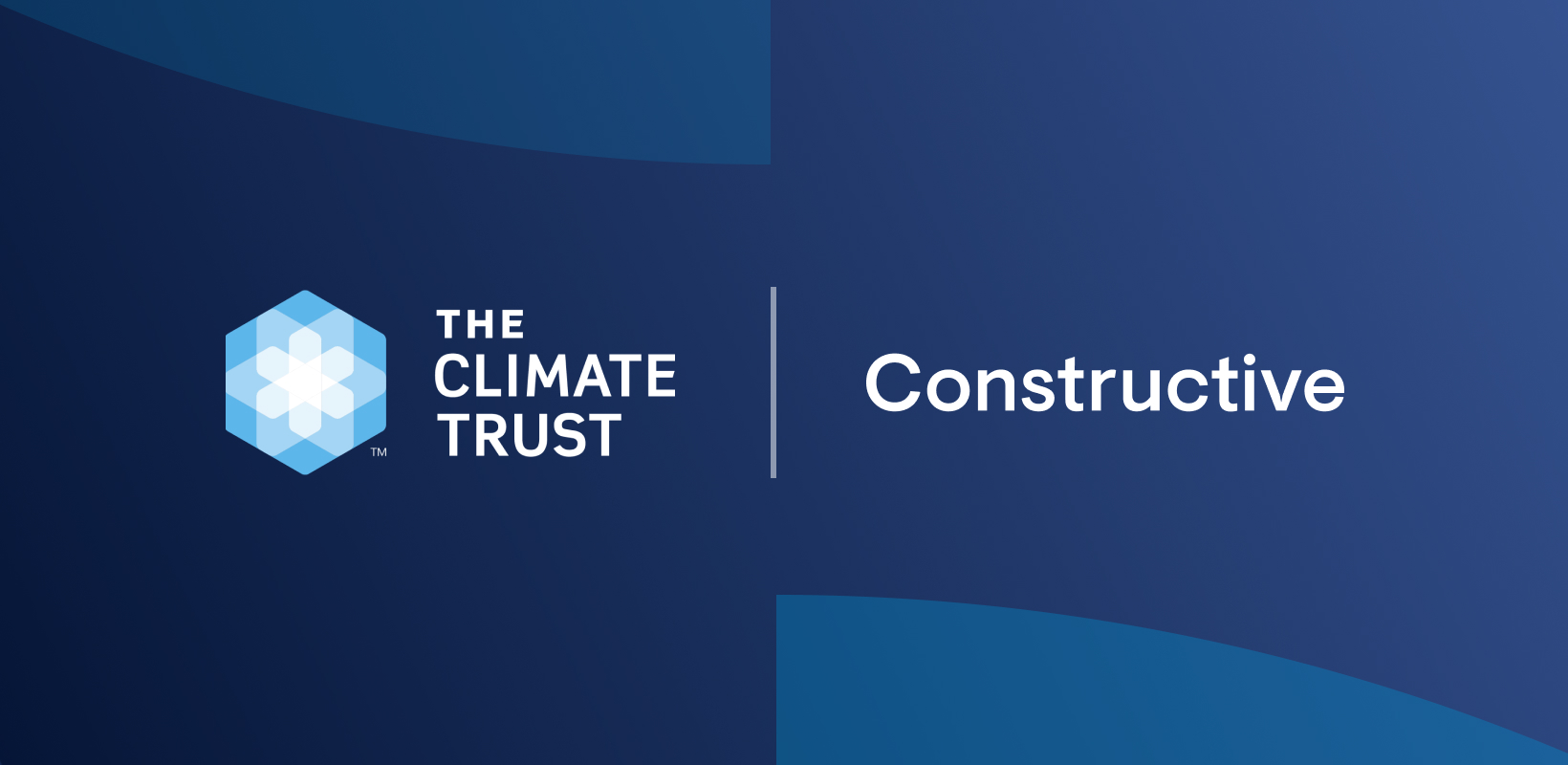 We're incredibly excited to announce a new partnership in the climate and environment space with The Climate Trust, a nonprofit that helps organizations reduce their carbon footprint through carbon offset acquisition programs. Founded in 1997, the organization has been a pioneering force in our nation's carbon reduction markets. By helping organizations and companies lower their carbon footprint, The Climate Trust has reduced millions of metric tons of greenhouse gas emissions and committed tens of millions toward financing carbon offset projects.
Following the organization's 25-year anniversary, The Climate Trust and Constructive will work together to revitalize the organization's brand identity, their digital user experience, and their website. Our work together will help broaden The Climate Trust's audience, with a goal of making the brand more engaging, accessible, and inclusive. Our project should ultimately elevate the rich history of The Climate Trust while illuminating the organization's forward-looking, ambitious, and impactful work.
We're proud to be working on this project with The Climate Trust, and to add the organization to our ongoing partnerships with nonprofits that advance solutions to the climate crisis. Constructive is looking forward to embarking on a strategic plan, incorporating a diversity of audiences, and catalyzing climate solutions through a revitalized brand and website for The Climate Trust.
More on The Climate Trust
Since 1997, The Climate Trust has been one of the most impactful carbon entities in the country. The organization has played a leading role in advancing our nation's carbon offset markets, impact investing, and initiatives. The Climate Trust provides capital to early-stage projects that rely upon revenues from carbon markets and invests in forestry, grassland conservation, and livestock digester carbon reduction projects.