May 22, 2023
RMI Partners with Constructive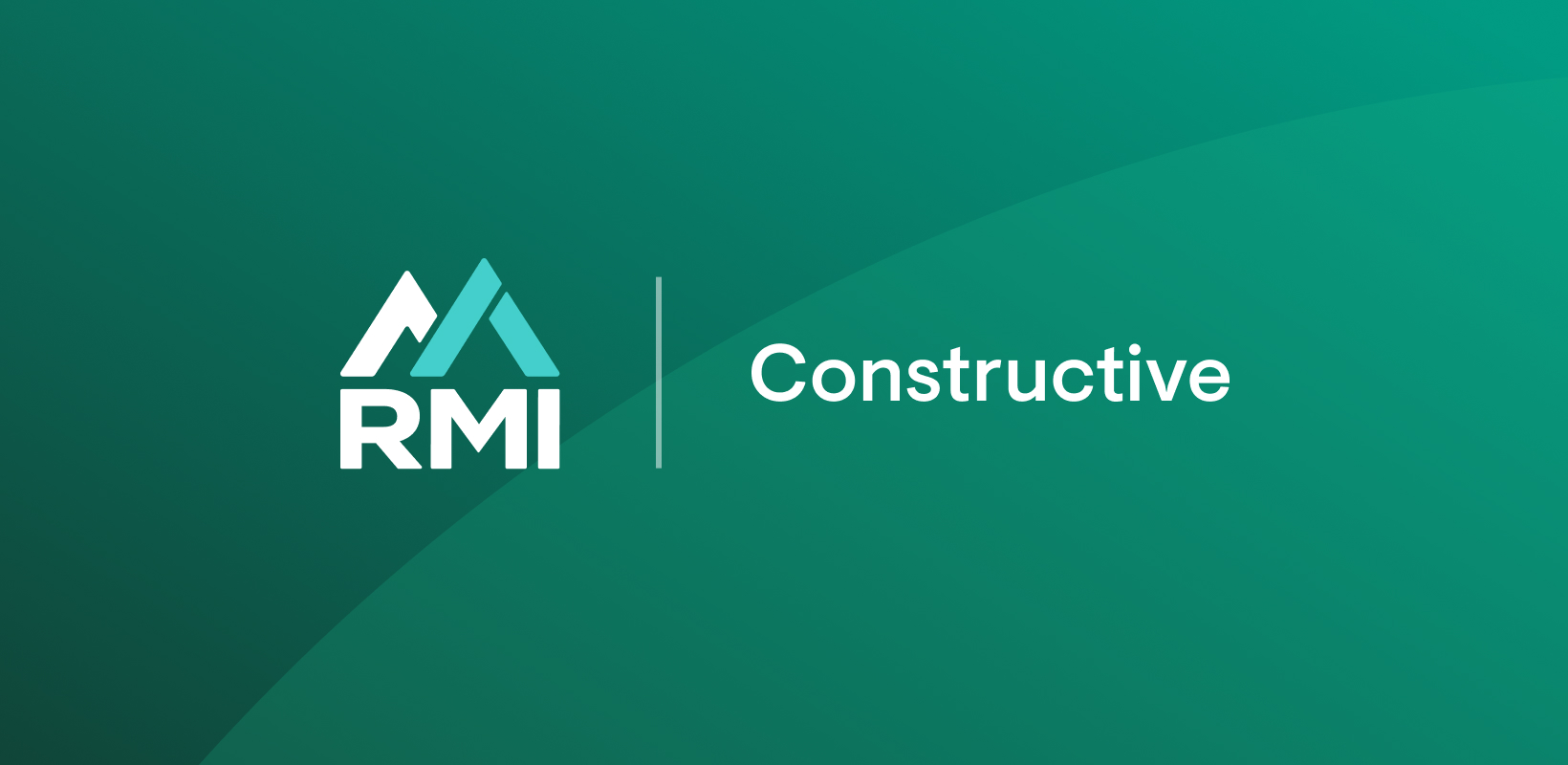 The team at Constructive is thrilled to announce a new partnership with Rocky Mountain Institute (RMI), a nonprofit organization dedicated to accelerating the clean energy transition and improving lives. As an independent, non-partisan nonprofit, RMI has researched and advanced solutions to secure a clean, prosperous, zero-carbon future for all.
Since 1982, RMI has collaborated with policymakers, business leaders, government officials, and academics—earning the organization its reputation as an industry-leader in the decarbonization movement. The organization is committed to making a lasting impact for our climate. Now, Constructive and RMI will work together to amplify their impact with a revitalized website and design system. 
We're excited to be working on this project with RMI, and to add the organization to our ongoing partnerships with nonprofits that advance solutions to the climate crisis. The team at Constructive is looking forward to collaborating with RMI to embark on a strategic digital plan, with an ultimate goal of enhancing their ability to continue advancing critical climate solutions. 
About Rocky Mountain Institute:
For more than 40 years, RMI has been at the forefront of the clean energy transition. The organization has keenly understood that business-as-usual approaches won't be enough to solve the climate crisis. With world-leading research guiding their solutions, RMI brings together collaborations of rare reach, range and expertise to create unconventional partnerships and mobilize climate action.