August 31, 2018
ConstructGive Winner: Make The Road NY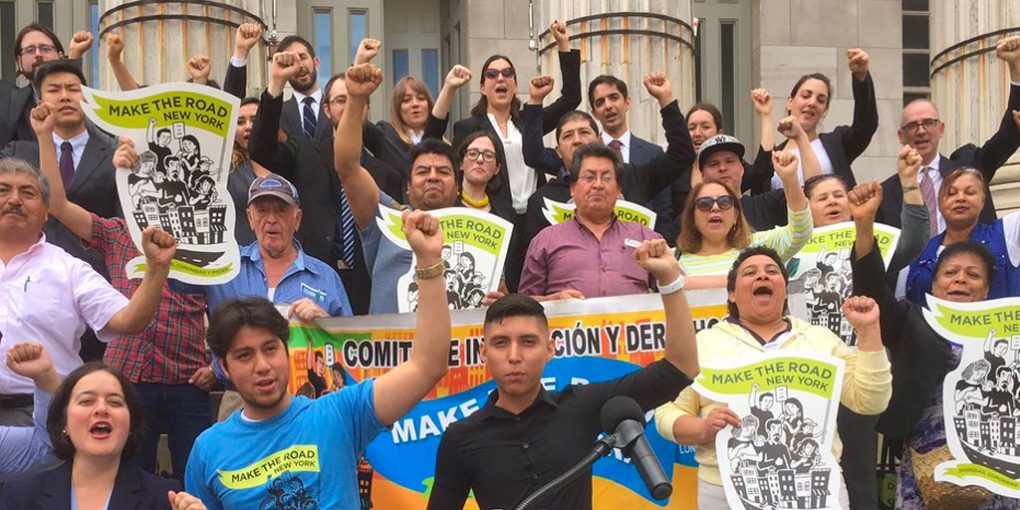 Earlier this summer we announced ConstructGive, our new pro-bono design grant for small nonprofits in NYC.
When we did, we weren't sure what to expect. We just knew we wanted to dedicate a few days of our time and energy to help local, community-based organizations who often struggle to find funds for branding and communications initiatives.
Well, the number of incredibly thoughtful applications we received—and the level of enthusiasm from the organizations who applied—was overwhelming! It's been an exciting process, and we can honestly say that wish we could help everyone that reached out to us. And who knows, maybe in the future we'll be able to!
In the meantime, for our inaugural ConstructGive design-a-thon, we're proud to announce that we'll be partnering with Make The Road New York, an organization that builds the power of immigrant communities through legal support, education, community organizing, and policy reform. With this summer's immigration and border policy chaos as a backdrop, everyone at Constructive felt that working with an organization like Make The Road was especially urgent and important.
Thanks again to all the organizations who applied; we look forward to staying in touch! And if you'd like to see ConstructGive unfold, you can follow us on Twitter and Instagramfor updates and live posts during the event on Sept. 13-14th.