December 20, 2018
The Climate and Land Use Alliance Launches New Site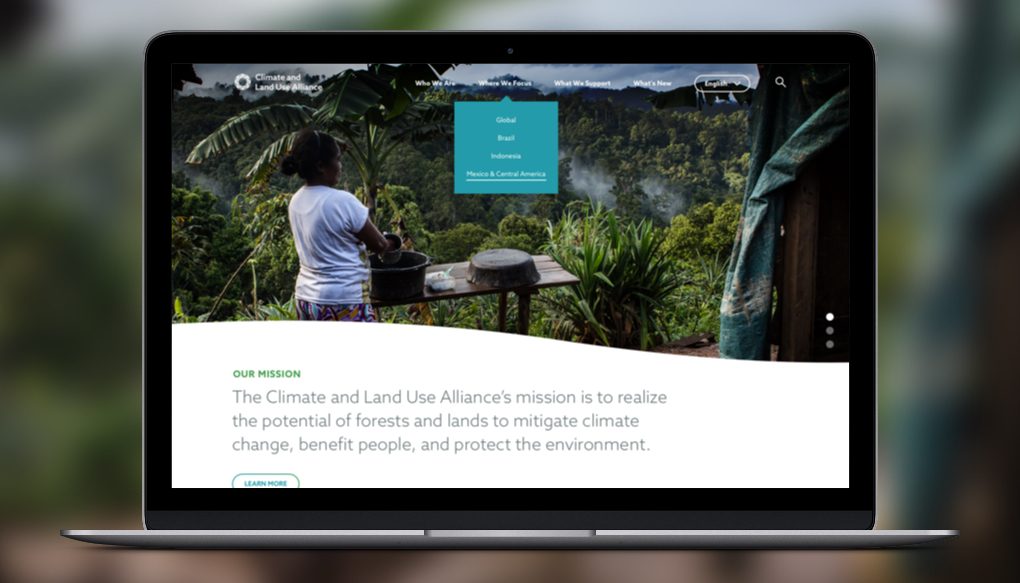 Did you know that our forests are one of the most powerful tools in the global fight against climate change? The Climate and Land Use Alliance—a collaborative initiative of the ClimateWorks Foundation, the David & Lucile Packard Foundation, the Ford Foundation, and the Gordon and Betty Moore Foundation—works across borders and sectors to halt and reverse climate loss, advancing the mitigation potential of our forests and land.
This week, we're excited to announce the launch of the Climate and Land Use Alliance's new website, which includes a refreshed logo and visual identity system. The new site is the result of a truly collaborative project during which our copywriters, designers, and developers worked together to create a system that more clearly articulated the urgent importance of CLUA's interconnected work around the world.
User-friendly navigation and bold colors and imagery help users explore CLUA's work in key regions across seven different priority areas. Each focus geography—Brazil, Indonesia, Mexico & Central America, and Global—includes newly designed issue area briefs with updates on CLUA's funding strategies for 2018 – 2022.
Explore the new site for yourself here!