ComNet22 was my first conference. Not my first since 2020, not my first for nonprofit communications. My first ever. And like many firsts, I was nervous. Butterflies in the stomach, sweaty palms, you name it, I felt it. 
But as I eased into the activities of the first day and struck up conversation with attendees from all over the country, I relaxed into the experience. The hundreds of people who attended were communicators just like me, looking to solve problems and learn from each other. Starting with that first day and continuing through the keynotes, panels, and events that interspersed the conference, ComNet22 was a welcoming and knowledge driven three days that reinforced the importance of finding support in a larger network and of storytelling.
Keynote Speakers and the Power of Storytelling
As communicators, we're storytellers. We look, listen, record, and share big ideas and personal anecdotes to those who need them. And when we amplify a voice, a message, or an image, we have to think deeply about what we're using, whose story we're telling, and whether we're engaging respectfully. We have to be ethical storytellers.
These questions have different answers depending on context–as most things do. Listening to the three keynote speakers and their distinct experiences provided a spectrum of ways that centering those most affected can be the basis for real world change. From the USWNT's fight for equal pay and their emphasis on amplifying the voices on the team, to the Innocence Project's carefully crafted messaging to humanize Pervis Payne and get him off death row, to Maid author Stephanie Land's emphasis that her story is not unique and has publicly eclipsed the realities of women of color in similar position, each pinpointed the impact of telling stories in a people-first way.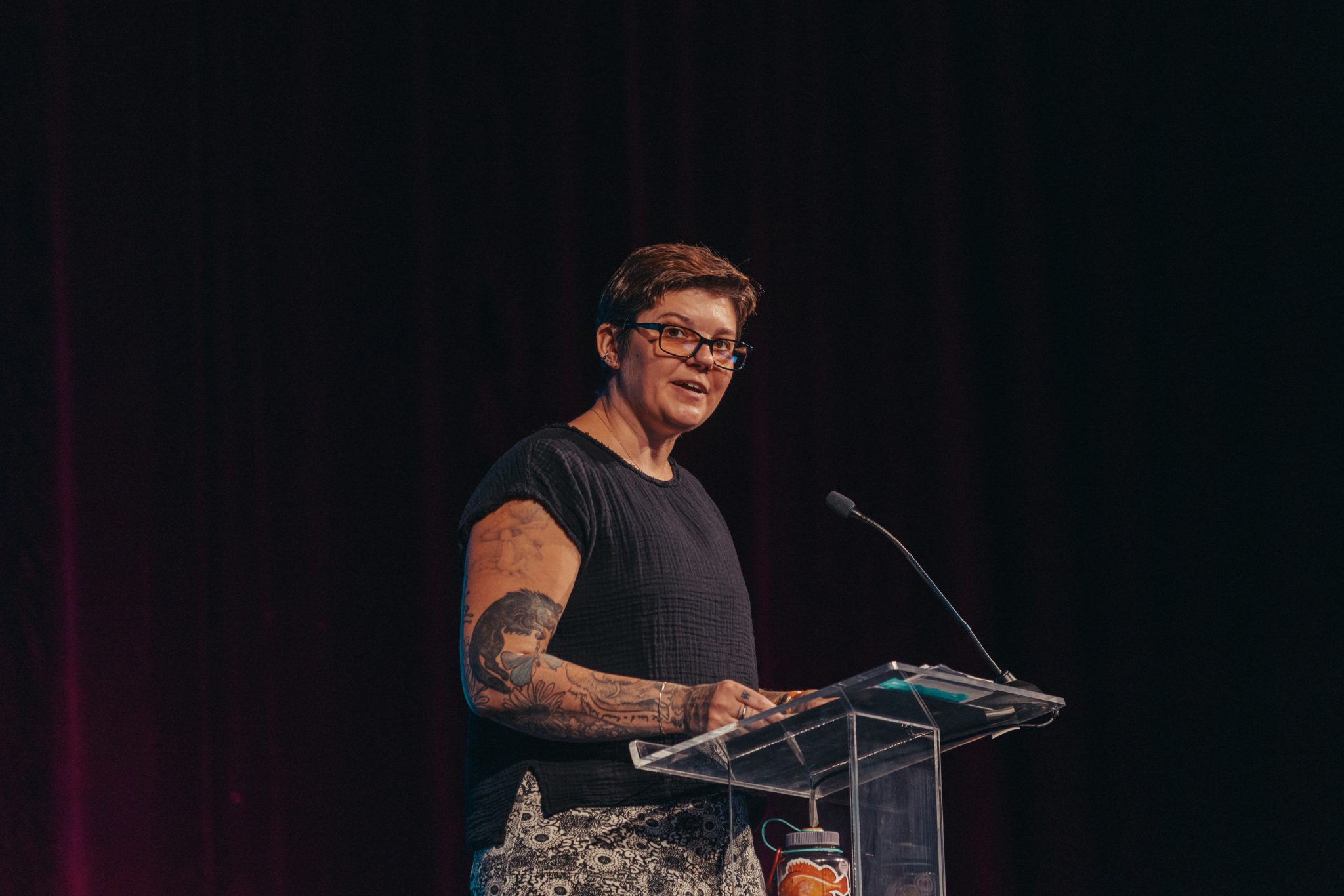 Sessions to Put Things In Perspective
The keynotes gave me plenty of food for thought, but the sessions gave me tools. Alex Kapitan's talk about conscious language was a comprehensive introduction into the actual work of using people-first language. And to use this language from a place of care, not performance. Being aware of our word choice goes beyond political correctness or fear of being wrong. It has to include a genuine consideration for the people that we're talking about and the people that we're talking to. 
And though marketing is in my job title, communications goes beyond my corner of Constructive. In a talk by the San Francisco Foundation, they talked through their process of tapping into other members of their organization to foster their growth as writers and create more stories. Our teams do amazing work every day across branding, strategy, design, and web development; I can't wait to use what I learned here at Constructive.
These sessions were a fantastic opportunity to connect theory to practice. Beyond hearing possible solutions to challenges, however, what really struck me about these sessions was the people. No social impact organization is the same, but the challenges we face can be universal. The beauty of a conference is that you can discuss them face to face–at round tables, during group discussions, as they travel around the room. Everyone wanted to participate and learn not just from the speakers but from each other.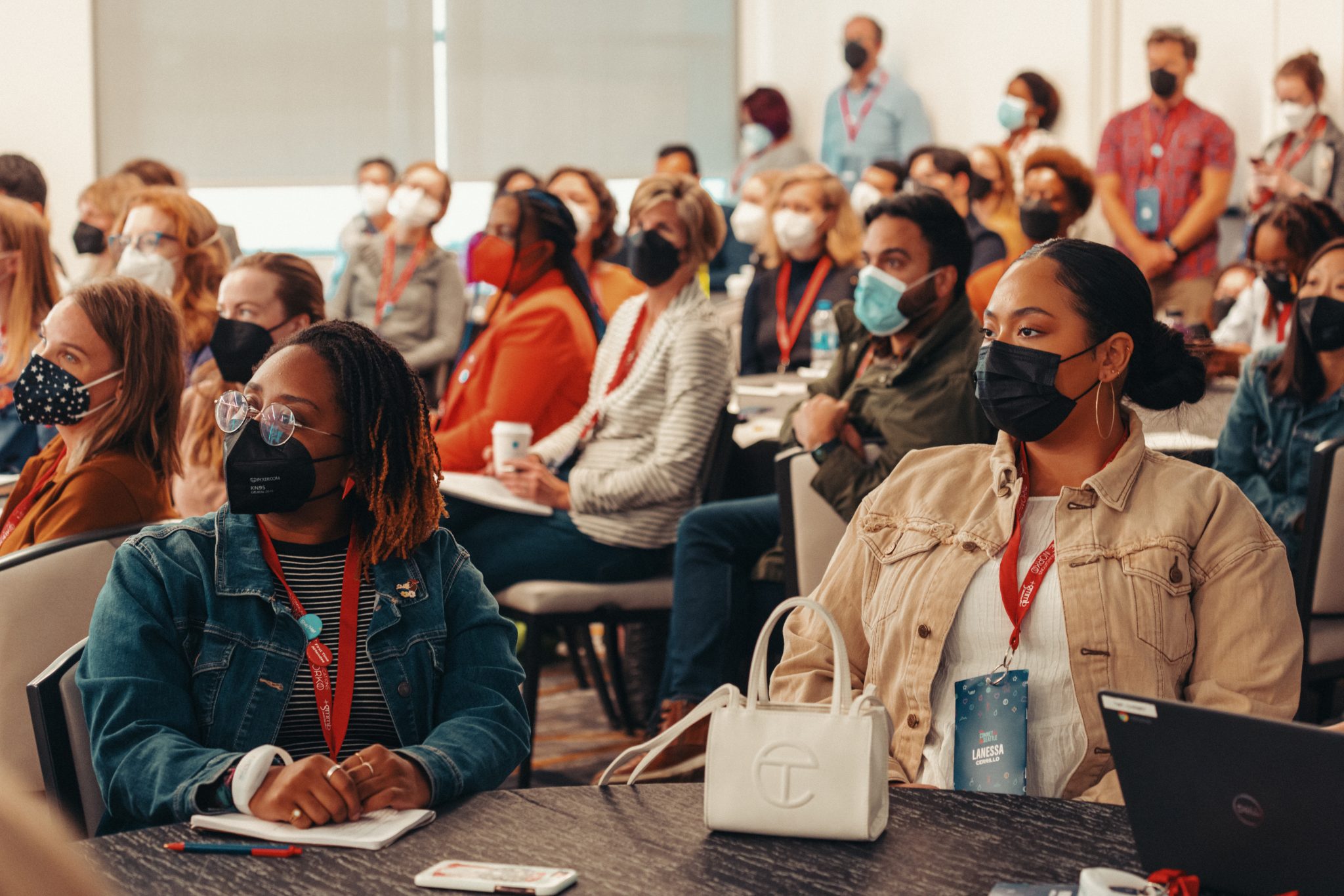 Happy Hours, Meals, and Snack Breaks! Oh My!
Beyond the structure of sessions and keynotes speakers, ComNet22 made time and space for people to just be, well, people. Meals, snack breaks, happy hours, late night performances and tours of the city. If there's anything that I've learned about conferences, it's that learning is only one facet of the experience: the rest is a willingness to meet people from all over, including your own backyard. 
I met fellow Seattle-ites, ATLiens that have also since moved away to other parts of the country, and of course ComNet New Yorkers during our happy hour. That doesn't even get into the conversations in elevators, around snack tables, in lounges, and even the hotel gym! It's rare to be in a place where everyone is friendly, open, and excited to know you. I'm glad I was able to have that warm experience my first time out.
ComNet22 was a whirlwind of activity in 72 short hours. But I walked away from it knowing that my thoughts around comms aren't isolated and there's a whole community looking to connect. We're asking big questions, but we can go to each other to suss out the answer. It takes a village. It takes a network. Here's to ComNet23!